Taylor Swift has just signed a multimillionaire deal with AT&T. Swift will perform at a venue specially made for her the day before the Super Bowl LI.
The pop star will be the main attraction of the AT&T DirecTV Super Saturday Night in Houston, Texas, on Feb. 4, 2017.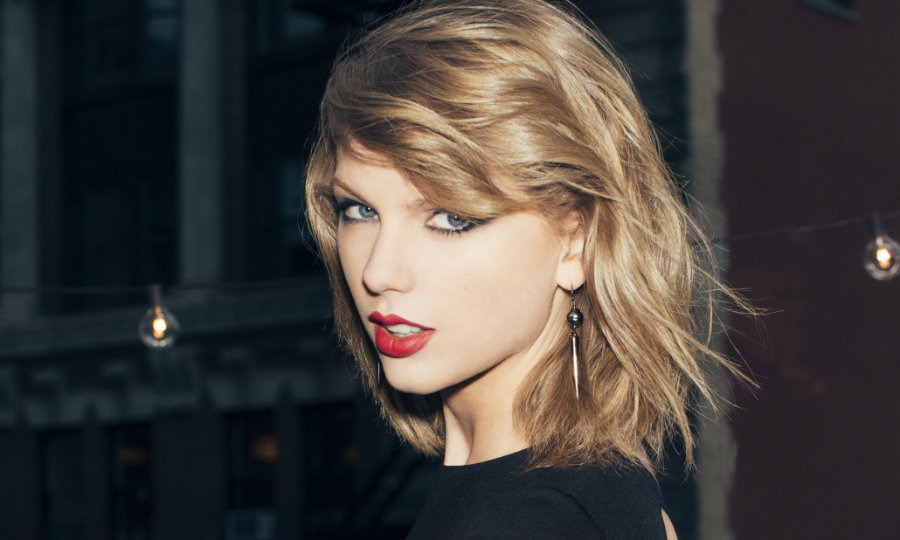 The deal with AT&T and the Super Bowl
AT&T has stated that the concert's tickets will be available through contests and promotions made by the company. Although there were numerous rumors, Swift will not perform at the Super Bowl's halftime, since it has been confirmed that Lady Gaga is going to be featured.
However, for those incapable of going to Swift's concert, video content and clips will later be accessible to DirectTV and U-verse costumers.
"We're thrilled to reach a deal to bring Taylor and her unique talents to her fans and our customers in new and exclusive ways. And we've thrilled attendees during the Big Game weekend for the last 11 years with A-list parties and the hottest performing music artists around, so 2017 will be our very best. We're excited to get event tickets into the hands of Taylor's fans and exclusive content from the event to our customers and celebrate the combination of one of the world's biggest artists with one of the world's most major sporting events," stated John Stankey, CEO of AT&T Entertainment Group.
Swift's concert is AT&T's alternative for being in the spotlight without having to buy the typical Super Bowl advert. For the Super Bowl 2016, a thirty-second spot cost five million dollars. Both the concert and all other events will be advertising opportunities for AT&T.
So far, neither party has disclosed how much money was agreed to sign the deal. However, Swift appeared on the first place in Forbes' list of top-paid celebrities and was on Fortune's list of the Most Powerful Women and the list 40 Under 40, all thanks to her latest album, 1989.
Taylor Swift vs. Demi Lovato
On Tuesday, pop singer Demi Lovato appeared in an interview with Glamour magazine. During the conversation, Lovato trashed Swift, saying she should not call herself a feminist without "working" to become one first. Lovato also stated that having a hit that was all about "tearing Katy Perry down" is not feminism, and that she considered herself a real feminist for speaking out.
The ex-Disney star also claimed that Swift and her "squad" (her numerous group of female friends) were bombarding adolescents with "unrealistic" body images since none of the team members have a "normal body." For Lovato, these bodies are not "real."
Swift's squad changes regularly but is mainly composed of models Gigi Hadid, Martha Hunt, Karlie Kloss, Cara Delevingne and Lily Aldridge, singers Selena Gomez and Ellie Goulding, and actresses such as Jaime King.
It is not the first time Lovato has something to say about her colleague. On February, after it came to light that Swift had donated a quarter million dollars to Kesha, Lovato once again took to Twitter to criticize her actions, by saying she would have been more impressed if Swift had "speak out about it."
"How the f–k am I making this about myself? At least I'm talking about it. Not everyone has 250k just to give to people. Would love to but I didn't grow up with money and definitely haven't made as much as her. At least I speak up about s–t that's uncomfortable to talk about rather than trying to be politically correct 24/7," ranted Lovato on her Twitter account when her own fans started to question her for the comments.
She later deleted the tweets.
On Tuesday afternoon, Lovato wrote on her Twitter account that she was taking a break from her career on 2017 because she is not made for "this business and the media." She also claimed she would not apologize for anything she has said about Swift, arguing that people should have something else to "worry about" than just her interviews.
When is the new Swift album coming out?
It's been two years since Swift released her last album, 1989. The singer is known for dropping a new record every two years, usually in fall after releasing a single during summer. Nonetheless, she has not followed this pattern recently.
For some, Swift is going to go the Beyoncé route and is going to release a surprise record. This is because Swift has dealt with a lot of criticism and bad publicity this year: The short relationship with Tom Hiddleston that many argue was a PR move, her ex-Harris Calvin giving various comments regarding their relationship with his social media.
However, the biggest controversy of the year was Swift's involvement with Kanye West's song "Famous" that ended up with the singer being trashed on Kim Kardashian's reality show.
A good PR move would be avoiding the traditional press cycles of talk shows and magazine covers that happen before an album release. With this, Swift would avoid being asked uncomfortable questions about these issues, and, according to The Washington Post, she has enough star power to do not "really need that type of buildup."
Source: Fortune