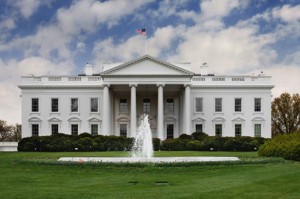 Biological testing of a letter sent to the White House has revealed that the letter tested positive for cyanide. A mail sorting and testing facility located outside of the White House and its surrounding buildings received the envelope addressed to the White House.
The Secret Service said that while the letter initially tested negative for biological agents during a routine screening process, subsequent testing revealed a "presumptive positive" for cyanide. The letter will now undergo a third round of testing to determine whether cyanide is in fact present on the envelope.
The website Intercept first reported on the letter to the White House. It was also revealed that the letter sent to the White House was marked with the return address of a man who has sent multiple packages to the White House over the past 20 years. One of the packages mailed in the past that used the same return address contained miniature bottles of alcohol, while another was covered in urine and feces.
The Secret Service is ultimately responsible for the safety and security of President Barack Obama and his immediate family. After a number of high profile security failures, the Secret Service has revamped its policies and has sworn to become more vigilant in its protection of the president and his family. The Secret Service said its investigation into the letter was continuing.
A number of suspicious letters have been sent to leading politicians across the country in recent years. While some have been revealed as harmless after undergoing rigorous testing procedures, some others have tested positive for hazardous substances. In April 2013, letters sent to Obama, Sen. Roger Wicker, R-Miss., and Mississippi Judge Sadie Holland tested positive for the poison ricin.
The letter intended for Holland reached her, but she was unharmed by the contact. The letters intended for the president and the senator were intercepted before they were delivered. In January 2014, James Everett Dutschke of Tupelo, Mississippi was charged and convicted of sending the letters, resulting in a 25-year prison term.