The American Cancer Society has released a study that links smoking cigarettes to roughly half the deaths in 12 different cancers. In addition to lung cancer, the study specifically names 11 other cancers that are attributed to smoking.
The study was published in the Journal of the American Medical Association and uses data from the 2011 National Health Interview Survey and the Cancer Prevention Study II. Data from the study shows that the highest percentage of smoking-related deaths were in lung, trachea, larynx, and bronchus cancers. However, cigarettes were linked to roughly half the deaths from esophagus, cavity, and bladder cancer.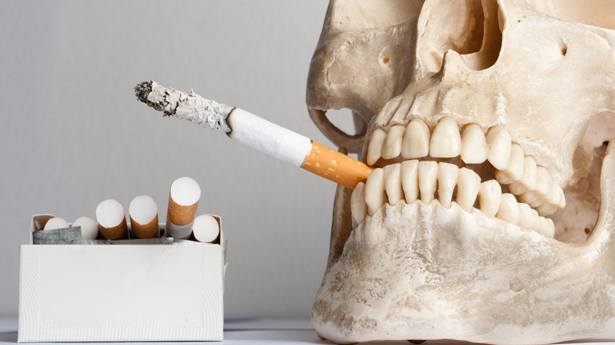 Researchers used a formula to calculate the cases of each type of cancer that would have likely not occurred had the patient not been a smoker. Those estimates were adjusted to take into account race, age, education, and alcohol use. That research led them to a link between cigarettes and kidney, stomach, cervical, liver, and bile duct cancers, in addition to the typical cancers that have a link to smoking.
Of the total of 345,962 deaths from these 12 cancers, researchers estimated that 167,805 were linked to cigarettes. Obviously, cancers like lung, esophagus, trachea, and oral had a higher link to smoking, but the rate of other cancers attributed to cigarettes was still significant.
The number of cigarette-related cancer deaths remains high despite an overall decline in cigarette use across the country, from 23.2% in 2000 to 18.1% in 2012. However, the report concluded, "Continued progress in reducing cancer mortality, as well as deaths from many other diseases, will require more comprehensive tobacco control, including targeted cessation support."