Following reports that there was gunfire and bomb explosion outside the Dallas Police headquarters early Saturday morning, the police has responded and shot the driver of the van suspected to have detonated the bombs following a prolonged gun battle.
According to Dallas Police Chief David Brown, snipers were able to get the suspect through the windshield of his van after he was parked near a restaurant's parking lot 10 miles or 16 kilometers from town. Since it was not clear if the suspected died in the van, a police robot would be used to determine if there were explosives in the van.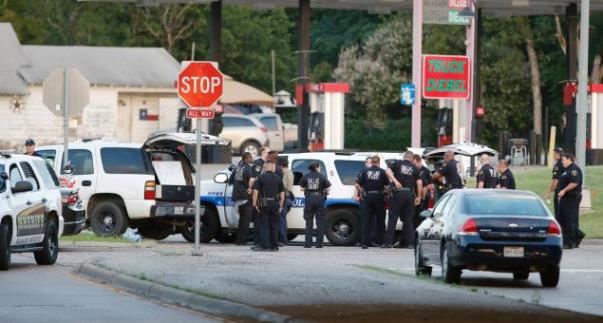 The motive of the attacker was not clear, but Brown said the department had received a threat previous to this attack which occurred around 12:30 a.m. or 0630 GMT.
During the heat of the attack, two bombs went off opposite the police headquarters; it was a pipe explosive that detonated after a police robot tried to disarm it, and the second one was detonated by a bomb squad from under a police car.
Police Chief Brown revealed that police negotiators spoke with a man who called himself James Boulware in the van; and while police records could attach three past violence to that name, it was not clear if the man shot in the van was actually James Boulware.