SWEDEN – Called the SMS Lifesavers, a new mobile app has been developed in Sweden which alerts CPR-trained volunteers about a third of a mile away to help any cardiac arrest victim before medical help arrives, and the system has worked to save lives almost 30% of the time it was trialed in the Scandinavian kingdom.
Published in The New England Journal of Medicine, the researchers revealed that the mobile notification system has proved very invaluable in saving lives by alerting trained volunteers to perform CPR for the resuscitation of cardiac arrest patients.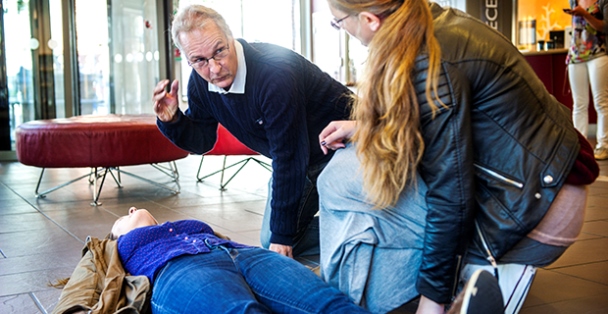 According to Dr. Jacob Hollenberg, a cardiologist and associate professor at the Center for Resuscitation Science at the University of Gothenberg, training people in mass sessions to help out a cardiac arrest patient is equally good but has not provided as much benefit as can be seen in the on-call alert used for SMS Lifesavers.
"The new mobile phone text-message alert system shows convincingly that new technology can be used to ensure that more people receive life-saving treatment as they wait for an ambulance," Hollenberg said.
About 30,000 participants in the study were observed to have 30-day survival rates following their cardiac arrests of over 10% after volunteers were called to provide CPR; but a success rate of 4% was recorded when volunteers were not available to provide any help before paramedics arrived.
The SMS Lifesavers technology uses GPS tracking and a system similar to those used by friend-finder apps, and trained volunteers skilled in performing CPR had always responded even from a third of a mile network area before police, fire, or ambulance were dispatched.
When mobile app system was activated, volunteers responded 62% of the time to cardiac arrest situations before medics arrived; and they responded 48% of the time before help arrived when the on-call system was not used; meaning that the mobile app system worked 30% of the time better than anything else.
Although the American Heart Association (AHA) stated that about 359,000 Americans suffer cardiac attacks at home or places of work or on the streets, volunteers were only able to help 40% of the time; and any system that would work like the one tested in Sweden would require federal permissions before it can be used in the United States.