San Jose, California – On Wednesday a federal judge identified as Lucy Koh has signed a $415 million lawsuit settlement against recognized tech companies such as Google, Apple Inc, Intel, Adobe and others giants from Silicon Valley that illegally conspired to prevent their employees from getting better job offers.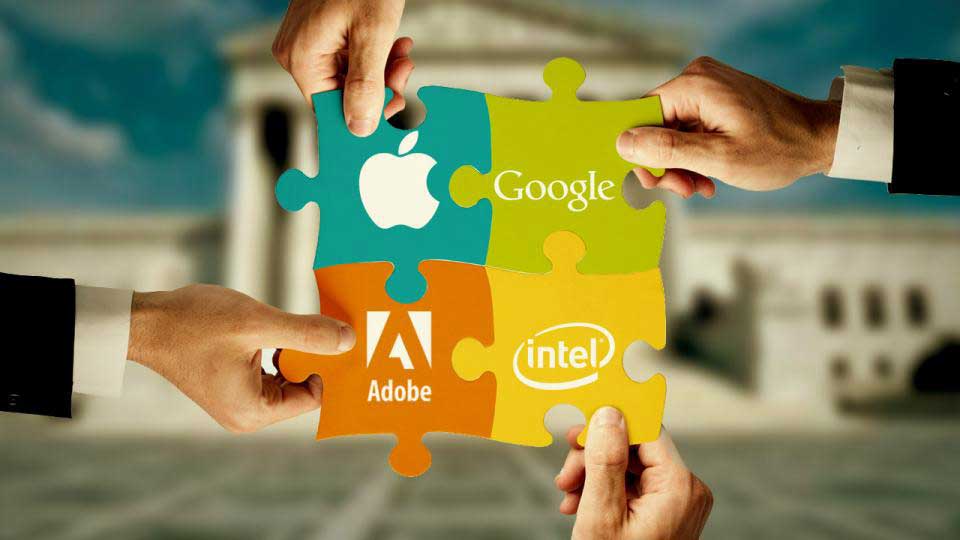 It's been four years since the antitrust class action lawsuit started and this week the scandal was finally over. The claimants stated that all the companies involved, jointly accorded to avoid the hunting of their own employees, setting wages that allows a working balance between all of them. This eventually prevented the employees from getting better job offers.
Strategies of this kind are largely studied in macroeconomic theory since the job market is one of the most important in the economy and is very complex to regulate. There are lots of schemes, both on the demand and supply sides of its dynamics and different incentives for workers and employers to affect its mechanism. This kind of collution move was orchestrated by the iconic Steve Jobs and others, aiming for a "no-poaching" pact.
"The settlement, in which the four companies will collectively dole out the multimillion-dollar wad of cash to compensate employees and cover attorney fees, was fair, adequate, and reasonable." Moreover, attorney's proposal of rewarding them with $81 millions for representing workers case, was rejected by the judge and instead she granted them with $40 millions. Saying that amount of money would be a "windfall.", said Judge Koh.  
Furthermore, employees are going to be rewarded with a $5,800 payment, in order to solve the situation and fix the damages.
Source: Wall Street Journal