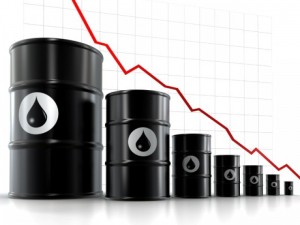 Saudi Arabia's oil minister has released a statement saying that the Organization of the Petroleum Exporting Countries (OPEC) will not be solely responsible for reducing production to prop up the price of oil. Top OPEC exporter Saudi Arabia has signaled that any cut in production would require non-OPEC producers to cooperate with the group, but so far that plan has not worked. Saudi oil minister Ali al-Naimi said at an energy conference in Riyadh, "We tried, we held meetings and we did not succeed because countries (outside OPEC) were insisting that OPEC carry the burden and we refuse that OPEC bears the responsibility."
Last year, oil prices peaked at more than $100 per barrel. Since last June, the price of a barrel of oil has fallen by nearly half amid a market slump and oversupply from oil companies refusing to cut production. Since January, oil prices have recovered to over $60 a barrel, but a bigger than expected crude stock build in the United States resulted in another price drop. Today, a barrel of oil is trading at about $55 per barrel.
The move signals that the group is willing to ride out the market slump to protect its market share. Naimi said in his statement, "The production of OPEC is 30 percent of the market, 70 percent from non-OPEC…everybody is supposed to participate if we want to improve prices." Saudi Arabia currently produces about 10 million barrels of oil per day, with the capacity to produce more as needed. At that rate, Saudi Arabia is producing the most crude oil since July, when oil prices started collapsing.
Since the price of oil began its precipitous drop, oil companies around the world have slashed spending and jobs to conserve cash. Last November, Saudi Arabia persuaded other OPEC members to keep production unchanged in spite of the challenges in the market. Some producers, including Iran and Venezuela, have criticized Saudi Arabia's stance on holding production steady for the near term. They have accused the OPEC leader of a political conspiracy, but Saudi Arabia has maintained that politics have played no role in the kingdom's oil policy.