CHICAGO – A recent study published by the journal JAMA Surgery examines the trends associated with the increasing need in men diagnosed with breast cancer to have doble mastectomies remove a cancer-free breast as a preventive measure for the disease.
Even though undoubtedly, breast cancer targets a greater amount of women than men – in a 99:1 proportion for the US –  studies confirm that the number of males undergoing contralateral prophylactic mastectomies (CPM) is rising, doubling  from 3% to 5.6% between 2004 and 2011, signaling a total increase of about 86.7% in men going for CPM.
The study made by researchers at the American Cancer Society and the Dana Farber Cancer Institute demonstrates that men are recurring to procedures once reserved to women, like the removal of one healthy breast in addition to the removal of the diseased one to limit chances of reoccurrence.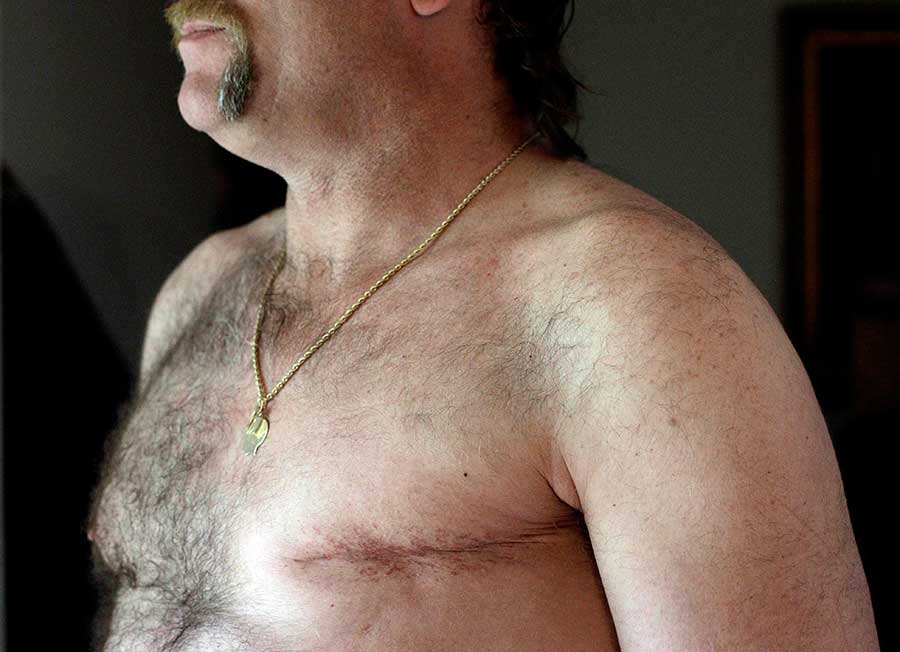 Ahmedin Jemal, vice president of surveillance and health services research at the American Cancer Society and author of the study, says men can benefit more than women from the procedure since evidence suggests they have more chances for developing cancer in the healthy breast if it is not removed. Besides, a 20% more risks of the disease relapsing again after several years much more than women patients.
The Pink Ribbon Culture
Many researchers, practitioners, and activists have been questioning for some time now the benefits of the aggressive efforts to diagnose and treat breast cancer, arguing that the "Pink Ribbon Culture" may have been driving people into risky and expensive treatments that may not help them.
The JAMA Study suggests than a contralateral prophylactic mastectomy may not be recommendable for all men, and can even be threatening to the health of the patient.
Steven Narod, a senior scientist at the Women's College Research Institute in Toronto said, "We have created a culture of breast cancer awareness, and we've created a countercultural response of fear. When you do a mastectomy, you reduce the fear greatly"
Source: JAMA Surgery