Sacramento, California – An outbreak of Legionnaires' disease at California's San Quentin State Prison left six confirmed cases of sick inmates. This is one of three outbreaks of Legionnaires' around the country that have sickened dozens and killed 20.
State official said that another 95 inmates remain under observation at San Quentin's medical unit because of the respiratory disease. Until now, they haven't been diagnosed with the illness.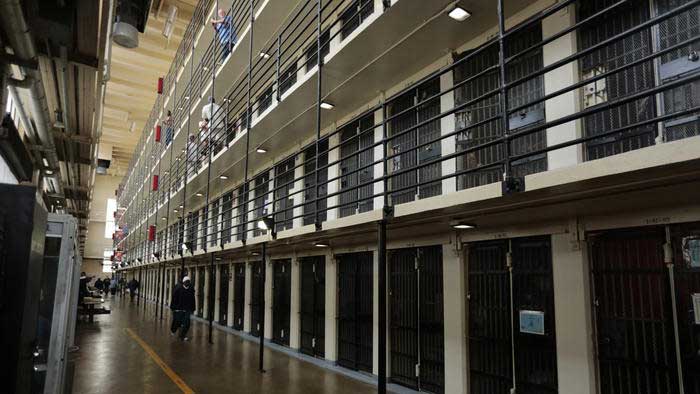 "We've got transmission control," confirmed Dr. Steven Tharratt,on KQED Forum on Tuesday ,who will coordinate all medical services within the California Department of Corrections and Rehabilitation 33 adult prisonsm
Administrators at the Marin County prison are restoring some services that were temporarily suspended, including preparation of hot meals and showers. Inmates had been receiving boxed meals for the past days.
The first case of the Legionnaire's disease was reported on Friday. By Sunday, the number rose to six.
However, officials have reopened the showers for inmates and are allowing visitations again this weekend.
Since July, 124 cases of Legionnaires' disease at various locations the South Bronx were confirmed. Twelve people died. For this, New York City health officials announced on Wednesday that they detected Legionnaires' bacterias in the water of one building in Melroses Houses complete in the South Bronx. There, four people were infected. Other building are being tested.
In Quincy, the death toll from the Legionnaires' outbreak rose to eight. Forty-one people have been diagnosed, until now.
More about Legionnaires' Disease
Legionnaire's disease is an atypical form of pneumonia caused by any type of Legionella bacteria. Over 90% of cases of Legionnaires' disease are caused by the Legionella pneumophila. It can't be spread by person-to-person. Instead, the bacteria is commonly present in water, specially warm water, and is carried by steam and mist. For this, San Quentin officials shut down plumbing system and suspended cooking.
The Centers for Disease Control stated that the bacteria is "one of the most frequent causes of waterborne disease among humans in the United States."
According to the CDC, 8,000 to 18,000 people are hospitalized every year in the US with Legionnaires' disease. Those who are at higher risk of getting ill are: people over 50, smokers, those with weakened immune system and people with chronic lung disease.
Source: Centers for Disease Control and Prevention