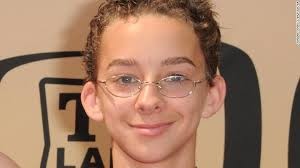 Confirmed by family members in a heart-wrenching statement, 19-year-old Sawyer Sweeten committed suicide at a Texas home. Sawyer, along with his twin brother Sullivan and sister Madylin were stars of the popular show "Everybody Loves Ramond".
Madylin, who played the character Ally Barone, confirmed that her brother had in fact taken his life in what is being called a horrific family tragedy. As imagined, family members but also friends and fans of the show are beyond devastated.
Sawyer played Geoffrey Barone while Sullivan played Michael Barone. Although the long-running show was finally cancelled in 2005, it remains a favorite among reruns. As part of her statement on Facebook, Madylin encouraged people to take time to reach out to people they love and to ensure them how important they are.
Ray Romano, the lead star in the show who played Raymond and Sawyer's television dad, told the New York Post that he is beyond shocked and incredibly saddened. Romano went on to say that Sawyer was a sweet and wonderful kid to be around. He added that Sawyer possessed great energy. Romano is heartbroken for Sawyer but also his family and friend.
Another star on the show, Patricia Heaton who played Sawyer's television mom, reflected on Sawyer, saying he was funny and exceptionally bright. She expressed that he left the world far too soon and that the loss the Sweeten family is experiencing is something no one can imagine. She took encouraged people to hug their children tighter while keeping Sawyer and his family in prayers.
According to reports, Sawyer who was just weeks away from turning 20 was visiting family who lived in Texas. At one point, Sawyer went outside to the front porch and committed suicide by a gunshot blast to the head.
Although the incident was not a crime, it is being investigated. Currently, no information has been released as to what led the child star to this devastating end. There has been no mention of a history of depression, problems with drugs or alcohol, or any type of family blowup. To outsiders, Sawyer's actions came out of nowhere and for no reason.
However, until the family chooses to add more information to the story, people can only speculate. From all accounts, Sawyer was a great person who was full of life, which makes his death more difficult to comprehend.