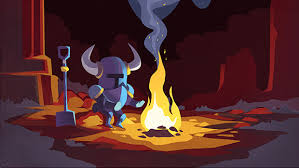 YachtClub Games, an independent development studio responsible for the launch of the highly successful game "Shovel Knight" announced the game will soon debut on Sony's PlayStation.
With a retro side-scrolling action platformer title and 8-bit console, Shovel Knight reminds people of earlier game titles associated with the Nintendo NES console. From the crowdfunding platform with over $300,000 last year, Nintendo's Mega Man's series is just an example of many that achieved great success.
Shovel Knight is another crowdfunding game initially designed for the Nintendo Wii U and 3DS platforms, as well as the PC. The success of this downloadable game has been so great that it warrants being released as a download title on PlayStation consoles to include PlayStation 4.
Along with this, Shovel Knight will launch April 29 on the Microsoft Xbox One, the primary rival of Sony. As with Sony, the title will be a downloadable digital title on Xbox One through the online gaming platform, Xbox live.
Additional content to the game title will be offered as part of the new releases due to featuring the Kratos mascot of PlayStation from the company's popular God of War game franchise. For this, Kratos will be a character within the PlayStation of Shovel Knight. For Microsoft Xbox One, the title will involve Battletoad characters from the same titled game.
YachtClub Games provide more details pertaining to The Plague of Shadows, which was the first update to Shovel King. According to YachtClub new features will be included in the update to include a new main character for play. Also included is a new storyline for that character.
Additional information was provided by YachtClub Games to include the fact that Shovel King is undergoing a certification and localizing process. With this, the game title can be released in Japan across a wide range of platforms within the near future. Reportedly, the title for the Japanese version of Sony's PlayStation 4 console will be released first since Xbox One is not as popular in that country.
Since being launched in 2014, the Shovel Knight title has received incredibly high levels of critical acclaim. In fact, within the first month of its release, the game title sold roughly 180,000 copies.