Over the weekend, Apple unveiled its new iOS9 beta that will be available this fall, possibly with the release of iPhone 6S. As expected, Apple has once again outdone itself, as the intelligence of the software by far surpasses earlier versions. Here's a closer look at 10 of the best features iOS9 beta has to offer.
MORE SECURITY
Instead of a four-digit pass code, users will now have a six-digit password. This may be a little annoying to some, and it's not the sexiest feature, but with all the personal information on our devices, added security is of great importance.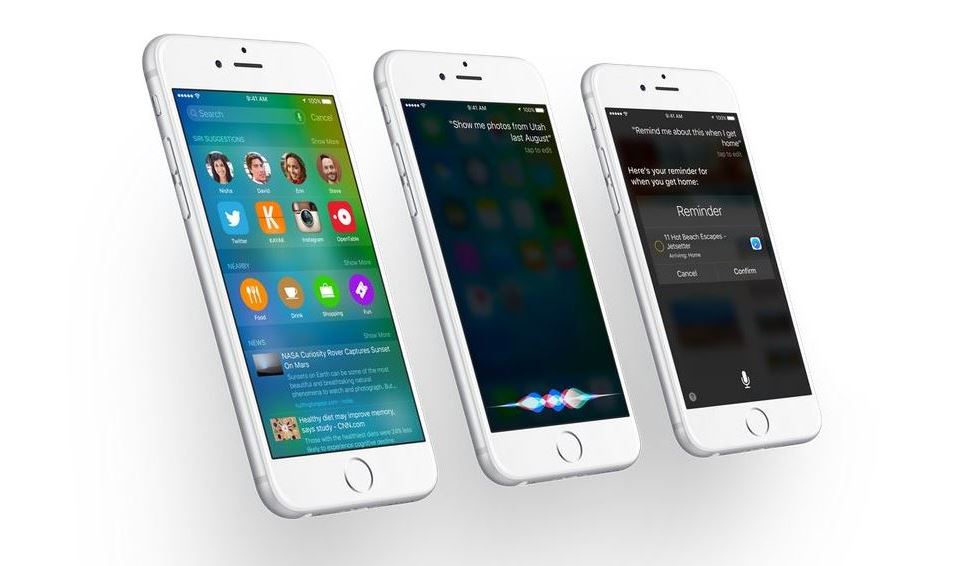 MUSIC TO FIT THE OCCASION
Siri is so smart that your music preferences at different times of the day and different locations will now be recognized. If you listen to different music on your way to work than you do while at the gym, Siri will know and play accordingly.
SUGGESTED SEARCHING
Once again, the intelligence of Siri shows up. You may not even need to start typing before Siri suggests apps you want to open or people you want to contact, merely based on your usage patterns.
FASTER TYPING
With a new Shortcut Bar, typing will be much faster, as actions will be tailored to each individual app that you may be using. Multi-Touch gestures will also allow you to select and edit text, making everything move faster.
APPLE NEWS
The new Apple News app is designed to look like an old-school print magazine, except a lot more interactive. The app will learn your interests and personalize the news you receive, while also making it easy to share stuff with friends.
REMINDERS THAT INCLUDE TRAFFIC CONDITIONS
Not only will Siri give you reminders of any dates and appointments in your calendar, but also advice on getting there will take into account traffic conditions. Even those who perpetually run late for important meetings will no longer have a viable excuse.
MAPS WITH PUBLIC TRANSPORTATION
The new and improved Maps app will now include public transportation information as a way to get you to your destination. You'll also be given directions that may include multiple forms of transportation, ensuring you take the fastest route possible.
WORK ON MULTIPLE APPS
If you're a serial multi-tasker, you're in luck. You'll now be able to seamlessly use more than one app at the same time, while also getting to an app without having FaceTime or a phone call interrupted.
APPLE PAY
The use of Apple Pay is expanding with iOS9, as anyone with a Discover card will be able to add it to Apple Pay. Apple is working on expanding Apple Pay to small businesses while major brains will now be accepting it, making this an important part of iOS9.
LOW POWER MODE
The new battery settings with iOS9 will allow you to extend battery life by up to three hours, giving customers something they've been wanting for a long time.
Source: Apple.com.