Following Friday's ruling by the U.S. Supreme Court that same sex marriages are legal under the Constitution in all 50 states, social media exploded with praise and celebration for the ruling.
Three of the major social media networks, Facebook, Google, and Twitter all did something to commemorate the landmark ruling.
Facebook unveiled a new feature allowing users to impose a rainbow over their profile picture. Facebook owner and create Mark Zuckerberg announced what's called the Celebrate Pride tool immediately after the Supreme Court ruling. Zuckerberg also posted a statement saying, "Our country was founded on the promise that all people are created equal, and today we took another step towards achieving that promise."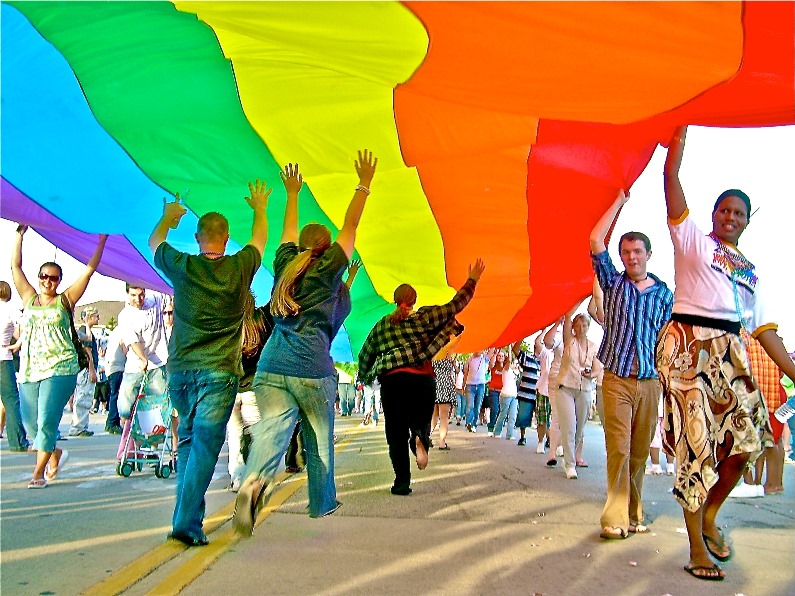 Google, within minutes of the ruling, began placing rainbow-colored banners on its pages after users searched for anything related to gay marriage. A well-known supporter of gay rights, Google also displayed a paper people chain in the colors of the rainbow as a way to show support for the LGBT community.
Meanwhile, Twitter placed a rainbow on the official Twitter profile picture. The site also added a rainbow heart to any tweet that used the hashtag #LoveWins, which quickly became a popular hashtag for all Twitter users celebrating the Supreme Court's ruling.
A whole host of companies took to social media to post messages in support of the Supreme Court's decision. Many also added pictures of products or logos that integrated a rainbow and other of other forms of support for the LGBT community.
Of course, celebration of the ruling didn't stop on social media. Important monuments like Niagara Falls, Disney World, the Empire State Building, and the White House were all lit up with the colors of the rainbow, all in celebration of a landmark Supreme Court ruling in favor of marriage equality.