Signet Jewelers Limited (NYSE:SIG) published, on Thursday, a report showing its same-store sales expansion of 4.2%, and total sales growth of 15.1% placing them at $1.4bn compared with the same period in 2014, driven by positive sales performance across all national store brands.
The company with a Buy-Sell rating of 1.22, had its target price estimated at $151,43, with a possible deviation of $10,29 maximun from de forecast, according to 7 analysts polled by Zack's Research. Moreover, the ring company reported a profit of $62.2 million, or 78 cents a share, contrasting with a profit of $58 million, or 72 cents a share, a year ago.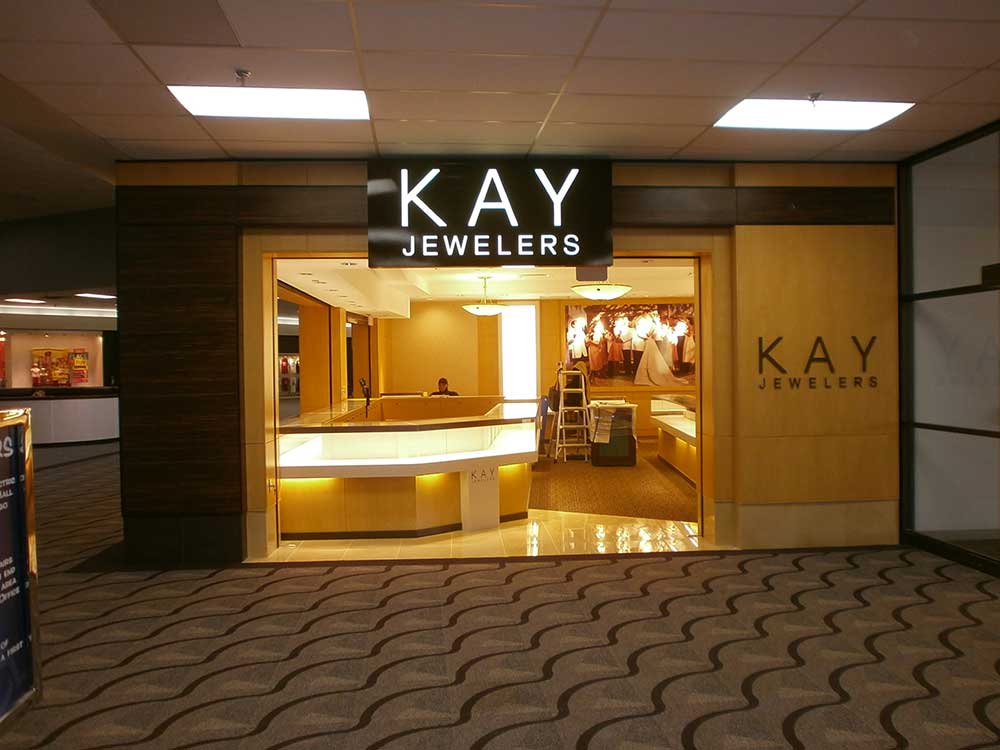 About the company
Signet Jewelers Limited is the world's largest specialty retail jeweller. It is based in Bermuda, has its head-quarters on Britain and is listed on both the New York Stock Exchange and the London Stock Exchange, and its market position is leading the specialty jewelry markets. They  focuse on the segment that contains middle mass jewelry. The UK division operated 535 stores at January 28, 2012, including 14 stores in the Republic of Ireland and three in the Channel Islands.
Founded in 1949, Signet operated 1,933 specialty retail jewelry stores at January 2, 2010, including 1,379 stores in the U.S. where the group trades as Kay Jewelers, Jared The Galleria Of Jewelry and also using JB Robinson Jewelers, Marks & Morgan Jewelers and Belden Jewelers.
The deep analysis 
For some, Signet has underperformed the market, so far as shares were down 7.4% year to date. Telsey Advisory Group raise their target price on from $155.00 to $165.00 and gave the company an "outperform" rating on friday after running a research. Expected revenue from the analysts was around $1.38 billion for the quarter.
However, the jewelry giant is now valued at $11.12 billion. The consensus price target is $151.93 and the 52-week range is $102.06 to $140.98. Also, e-Commerce sales in the 2Q reached $65.9 million, up $15.4 million or 30.5% if is compared to  a prior$50.5 million in last year 2Q.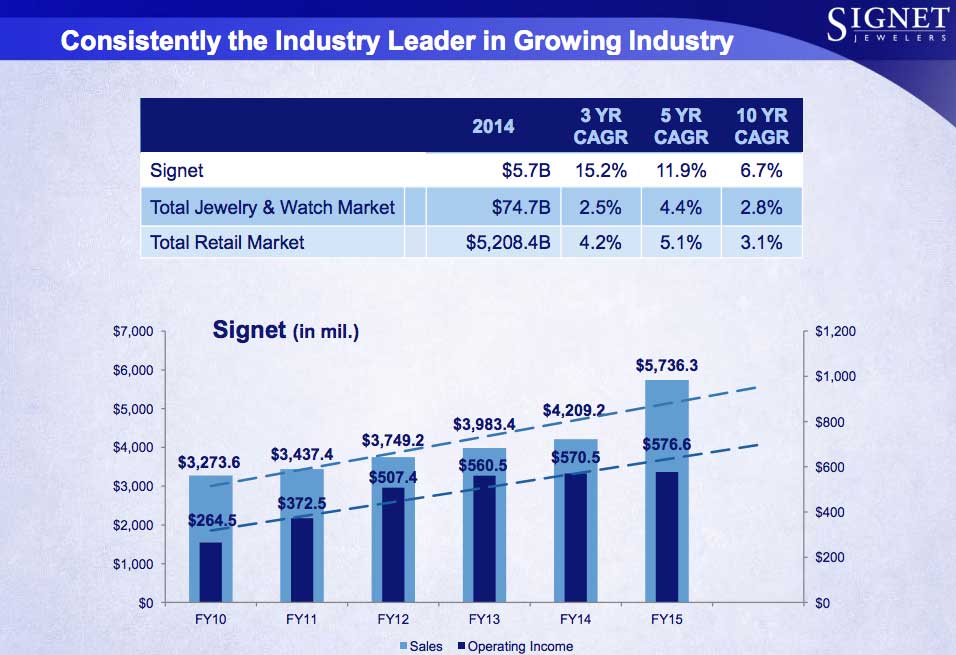 Separately,Tiffany reported adjusted earnings per share (EPS) of $0.86 on revenues of $991 million. The consensus estimate called for EPS of $4.26 for the current year.
Source: signetjewelers.com