U.S –  According to a new study by Juniper Research, The Internet of Things (IoT) will grow massively by 2020 because retailers are willing to spend 2.5$ billions in the ever-growing network of physical objects. Retailers wants to improve IoT technologies such as Bluetooth, The Security Model and Radio Frequency ID tags (RFID).
The IoT refers to a network of physical objects embedded with electronics, software and sensors. The network features the IP address that allows the internet connectivity, and the communication that happens between these so call "objects" and other internet-enabled devices and systems that are based on the infrastructure of the International Telecommunication Union's Global. This connectivity enable the devices to produce and analyze data.
Acording to Adaptive Computing the best definition, among the thousands in existence, is distilled down to three characteristics, namely: Devices must connect, devices must communicate and devices must compute. So, "If a device or devices can connect, communicate and compute, they are full-fledged citizens of the IoT", reads an explanation from the site.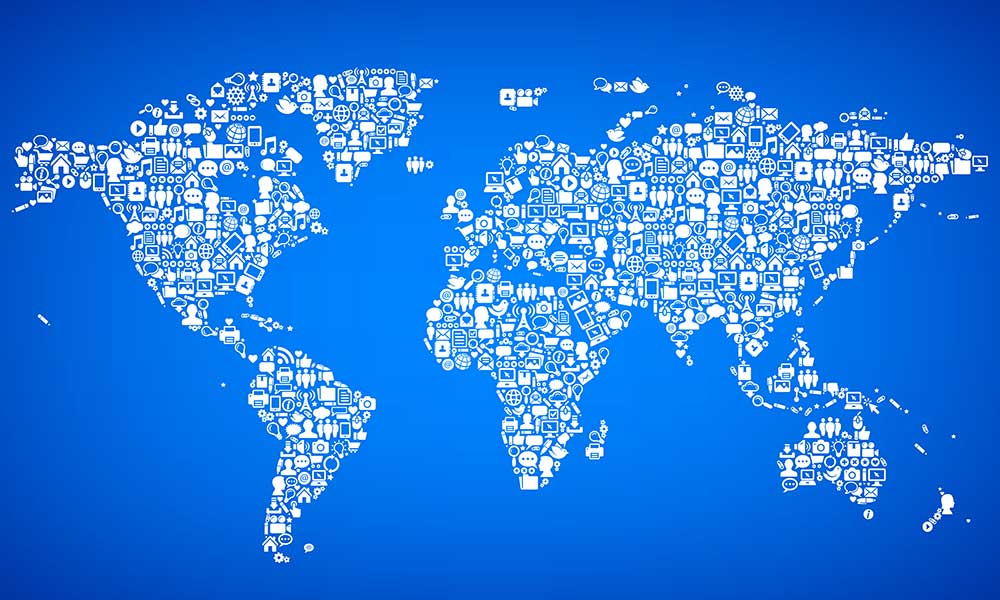 In order to upgrade the Internet of Things' technology, retailers are well disposed to make an investment of 2.5 billion which includes the improvement of the network's hardware. It is estimated that by the end of this year, $670 million will be spend on these new features. In this way, Bluetooth Beacon and RFID tags are included in the hardware budget.
Bluetooth Beacons & RFID Tags
Bluetooth Beacons are transmitters that use Bluetooth low energy 4.0 to wireless transmissions that can be heard by compatible or smart devices. While RFID tags is an ID system that uses smalls radio frequency identification devices for identifying and trace for different purposes. The system includes the tag itself, and serves as a read/write device, and a host system app for recollection of data and its transmission. The connection between both systems could be a promising tool for the future business and the customer experience.
"Retailers such as Zara and Target are already taking advantage of the benefits offered by RFID asset tracking. Meanwhile the beacon industry is expanding rapidly; used as a method to provide consumers with contextually relevant information in conjunction with their smartphone or wearable will enormously enhance the in-store experience." said author Steffen Sorrell.

Furthermore, researchers found that the cybersecurity needs to be a primary need and they are focusing on it. "The Internet of Things security model will require robust means of identifying inevitable network breaches. Suspicious activity should be detected, parts of the network can then be "shut off" in similar fashion to marine vessel bulkheads to prevent attack spread." said Sorrel.
As far as the reach of Internet of Things
Currently, there are more than 12 billion devices that use internet-connection. It is estimated that by 2020 there will be 26 times more connected things than actual people. The american information technology Gartner Inc said that by 2020 consumer applications will drive the number of connected things, while enterprise will account for most of the revenue. Retailers will make this network grow, in the future Internet of Things will have the largest installed base of things. 
Some people predict that the growth of the internet of things is exponential, and it sure might be. For example the facts say that 1 billion people – with desktop and laptop computers – connected to the internet in the 90s and that number doubled with mobile phones' connectivity between 2000 and 2010. Cisco Systems is rolling the dices with IoT projections starting with 25 billion things connected to the Internet, as well as to each other, by 2015. That number, according to Cisco Systems would double just in the next five years, taking us to 50 billion things connected – to the internet and to each other – by the year 2020.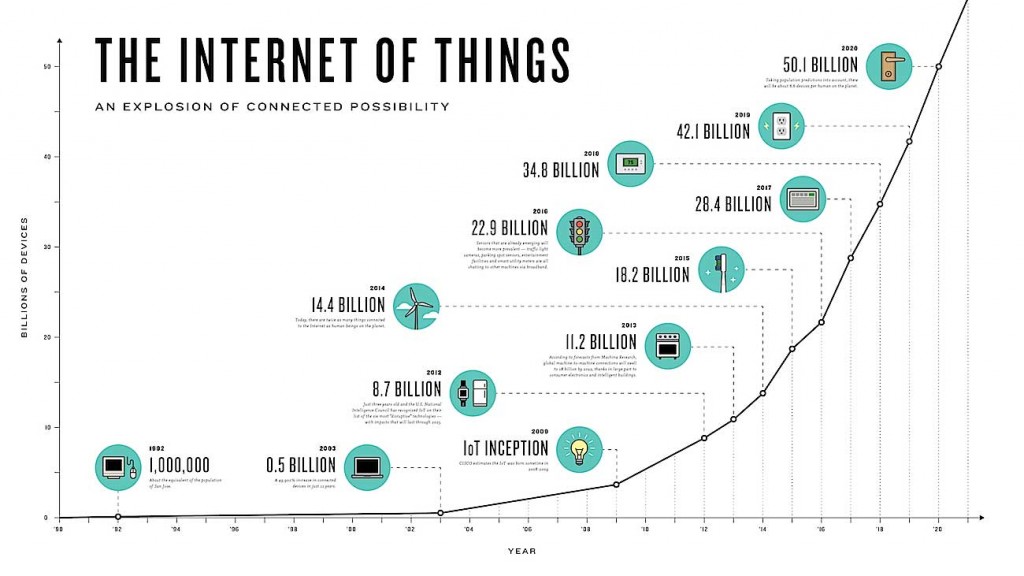 Source: Juniper Research