Democratic Presidential candidate Hillary Clinton has released her personal Spotify playlist. Prior to her campaign's formal launch on Saturday on Roosevelt Island in New York City, Clinton made public her official Spotify playlist full of songs to be associated with her 2016 Presidential campaign.
The playlist gets started with two songs from artists from Clinton's home state of New York: there's "Believer" by Brooklyn's American Authors and then "The Fighter" by Gym Glass Heroes, who hail from Geneva in upstate New York. It goes on to include songs from prominent female artists such as Kelly Clarkson's "Stronger" and "Roar" by Katy Perry.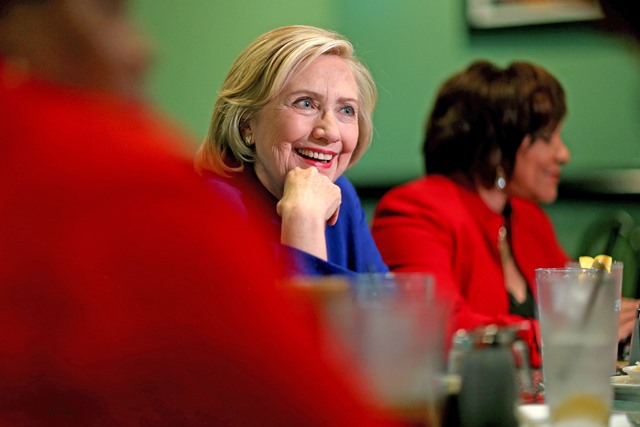 Another song that's featured on the playlist is "Brave" by Sara Bareilles, which is the song that played as Clinton took the stage at her campaign rally. Not included on Clinton's Spotify playlist is the band Echosmith, but that didn't stop the Los Angeles based band from performing their song "Cool Kids" prior to Clinton's speech.
Even when Clinton began her speech, the music didn't stop there. The former Senator from New York referenced a Beatles song to take a shot at the Republican Party. Clinton said, "Now there may be some new voices in the presidential Republican choir. But they're all singing the same song. It's called 'Yesterday.'"
She continued by quoting the song, saying, "'All our troubles look as though they're here to stay and they need a place to hide away." Clinton then told the audience, "They believe in yesterday and you're lucky I didn't try singing that too, I'll tell you."
Clinton continued her campaign speech by talking about the importance of family and unity. According to reports, issues like voting rights, LGBT equality, climate change, equal pay for women, and affordable higher education will be among the focal points of Clinton's Presidential campaign.