The website PornHub has aspirations to shoot the first ever pornographic movie in outer space. The porn site has initiated a crowdfunding campaign in an effort to raise the money necessary to make this idea a reality.
Using the website Indiegogo, the campaign launched this past Wednesday, with PornHub's target set at $3.4 million in order to film a porn movie in outer space. The movie will be called Sexplorations and will star Eva Lovia and Johnny Sins. PornHub is reportedly eyeing Virgin Galactic's SpaceShipTwo as the vessel that will make their dream possible.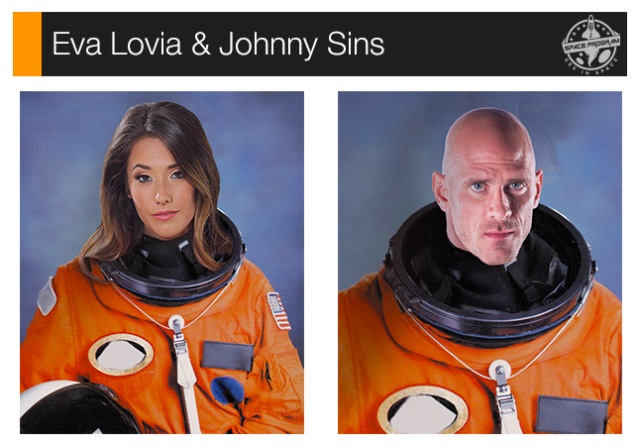 The spacecraft holds six people and will cost $250,000 per person. Of course, SpaceShipTwo is not yet operational, much less set up to be the background for an inter-stellar pornographic film.
PornHub was quick to deny that the crowdfunding campaign is a mere publicity stunt. An official for the website said, "This is actually 100% real. We've done all the necessary legwork in terms of logistics." Johnny Sins, one of the stars of the proposed film, says that this movie will be a groundbreaking opportunity for him and a unique endeavor for his industry. There have been any number of pornographic films set in space, but this would be the first one that would actually be filmed in space.
There is no record of people having sexual relations on the International Space Station or anywhere else in space. A Sex in Space panel at the 2006 Space Frontier Foundation conference discussed the "biological, emotional, and physical issues" that would present themselves with regard to having sex with space, "making certain sexual activities difficult, but not impossible."
On the first day of its crowdfunding campaign, PornHub raised $9,000 on Indiegogo. As of Saturday, the total was up to $16,600 from a total of 849 donors. That leaves a long way to go to reach the goal of $3.4 million. If PornHub gets the funding necessary, the film Sexplorations is tentatively set for a 2016 release.