Indonesia – Thousands of villagers in Indonesia are being forced to flee their homes due to the imminent eruption of Mount Sinabung. Over the weekend, the volcano sent smoke up to 700 miles into the air, making the area uninhabitable and forcing more than 10,000 people to evacuate.
Mount Sinabung is located on Sumatra Island in the western part of Indonesia. It is one of 129 active volcanoes in Indonesia, which is a hotbed of seismic activity due to its location along the Ring of Fire.
At the start of June, authorities in Indonesia raised the alert status of the volcano to the highest level after a sudden increase in volcanic activity. The volcano experienced an extended period of inactivity until springing back to life two years ago. An eruption of Mount Sinabung last year killed 16 people.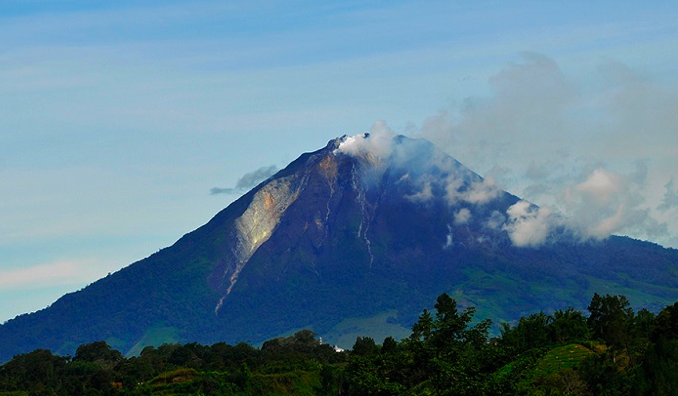 A thick plume of hot ash and rock were sent up into the air over the weekend, prompting the evacuation from the locals. One disaster official said the villagers "left their homes on motorcycles, in cars and on military trucks. They were from six villages located in the danger zone south and southeast of the volcano." Thousands of others fled the region at the beginning of June when the alert was first issued.
As of Tuesday morning, there was still significant volcanic activity, with rocks and hot gas exiting the volcano and reaching a distance of three kilometers. Officials say tremors can still be felt and ash has reached roads and homes as far as 15 kilometers. They add that it could take weeks for the volcanic activity to slow down enough to consider allowing the villagers to return to their homes.
However, some people are choosing to remain at home amidst the threat of the volcano. The area around Mount Sinabung is known for its fertile soil, prompting some residents to stay behind and tend to their crops in spite of all the danger presented by an imminent volcanic eruption.