Out of the three couples featured on season 2 of Married at First Sight, just one, Davina Kullar and Sean Varricchio, have decided to get divorced. Tuesday night marked the end of season 2 of A&E's reality show "Married at First Sight." If you're unfamiliar with the show, it follows three couples who get married when they first meet and spend the next six weeks going on a honeymoon and starting married life together, after which they decided if they want to stay married or get divorced. Yes, it's the epitome of 21st century reality television.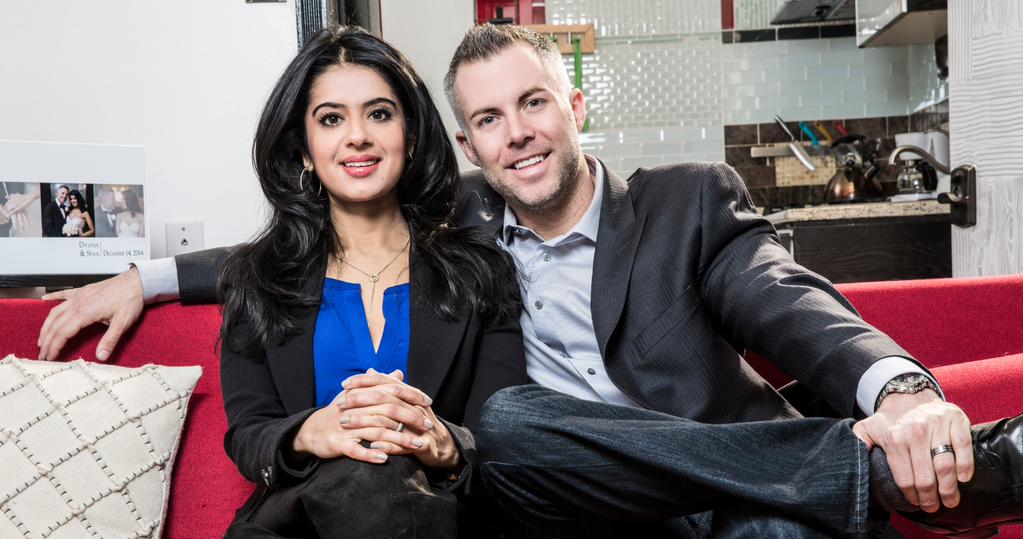 Kullar explains that at the end of the six weeks when a decision was necessary, the two had built a strong friendship, but things did not move forward because Varricchio "really blindsided me with some really negative comments." She said that elements of trust and character were "laid to the side" at the end of the six-week experiment, making it difficult to continue any kind of relationship with Varricchio, especially since things got a bit heated and personal when the two revealed their decision, although both agreed on getting divorced.
Kullar goes on to say, "I don't think the real Sean, the genuine Sean ever really showed up. I can't say that I really know who I was married to." Meanwhile, Varricchio says he was "constantly walking on eggshells," and that the two could find a compromise in certain aspects of their relationship.
The two can't even agree on the vetting process that put them together in the first place. Kullar says the show's experts that put together the three couples didn't match her with the right person. Varricchio, on the contrary, says the experts did a fine job of finding someone compatible with him, although he admits "love is not an exact science."
Watching herself on television is something Kullar calls "cathartic," while Varricchio says, "it's almost like being let down again." The two now have a relationship that Varricchio called "pretty non-existent," as the two have not spoken since the divorce outside of a reunion special that will air on A&E next Tuesday at 9 pm.