Jurassic World grossed the second highest domestic total for a film in its opening weekend, drawing an estimated $204.6 million. The movie also set a record for the highest worldwide gross for an opening weekend with an estimated $511.8 million.
The final and official sales reports will be released on Monday, but the only movie to ever top Jurassic World's domestic opening was The Avengers in 2012, which brought in $207.4 million.
For the global record, Jurassic World beat out the previous record of $483.2 million from the 2011 release of Harry Potter and the Deathly Hallows – Part 2.
If that wasn't enough, Jurassic World also set a record for $44.1 million at IMAX theaters, beating the previous record owned by Iron Man 3 of $28.8 million.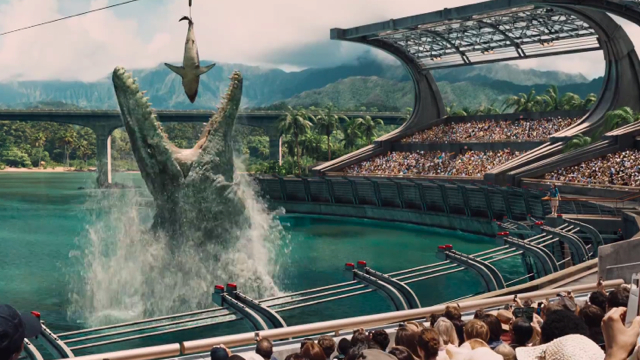 Jurassic World is the reboot of Steven Spielberg's Jurassic Park, which hit theaters in 1993 and was followed up with two sequels, the latest one being Jurassic Park III in 2001. Since the release of the original Jurassic Park, the franchise has grossed more than $2 billion globally.
Most Hollywood experts were only expecting Jurassic World to only gross roughly half of what it ended up doing. However, a furious marketing campaign in recent weeks helped remind moviegoers of the film's relationship with the original Jurassic Park movies. It also helped that there were no major competitors also making their debut at the box office.
Colin Trevorrow directed Jurassic World, which stars Chris Pratt and Bryce Dallas Howard. It takes place in the same location as the original Jurassic Park movie, 20 years after the events of that movie.