Kazakhstan – On their 200th day in space, a trio of astronauts is leaving the International Space Station and heading back to earth. NASA's Terry Virts, Russian Anton Shkaplerov, and Italian Samantha Cristoforetti took off from the Space Station at 6:20 this morning in Russian Soyuz. They are expected to land at 9:43 am in Kazakhstan.
The three were scheduled to leave the ISS earlier, but after a failed Russian Soyuz rocket in April, the Russians decided to finish their investigation into the incident before sending up another Soyuz rocket to the ISS. The three astronauts are heading back to earth in a Russian Soyuz space capsule.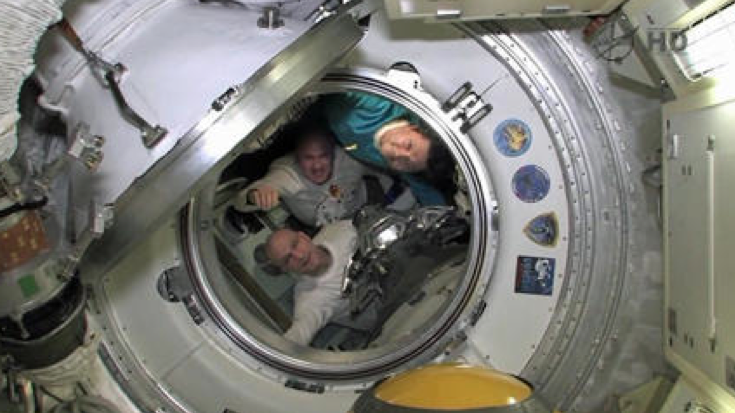 The extra time in space allowed Cristoforetti to set a record for space endurance among women astronauts. The nearly 200 full days in space was enough for her to break the record of 195 days previously held by NASA's Sunita Williams. The male record belongs to Soviet astronaut Valery Polyakov for 437.7 days. Upon landing, Shkaplerov will have spent 364 days in space, with Virts being in orbit for 212 days.
After landing, the three astronauts will be greeted by a Russian recovery food. They will then receive a medical check and be allowed to call home. A helicopter will fly the trio to the Kazakh city of Karaganda for a welcoming ceremony. Afterwards, Shkaplerov will return to his home outside of Moscow, while Virts and Cristoforetti will take a NASA jet back to the Johnson Space Center in Houston.
With those three leaving the ISS, the trio of Gennady Padalka, Scott Kelly, and Mikhail Kornienko remain in orbit. Another trio of astronauts will be joining them in late July. In the meantime, the three will continue their research aboard the ISS. Before its time for them to leave, Kelly and Kornienko will end up spending close to a full year in space, assisting with research on the long-term effects of weightlessness and exposure to space radiation.