Brussels – On April, the European Commission (EC) presented charges against Google Inc. (NASDAQ:GOOG) claiming that the dominant search engine in the U.S. market was violating antitrust laws, statutes developed by the U.S which ensure that fair competition exists in an open-market economy. On Thursday, Google broke the silence and rejected these allegations by saying they were unfounded.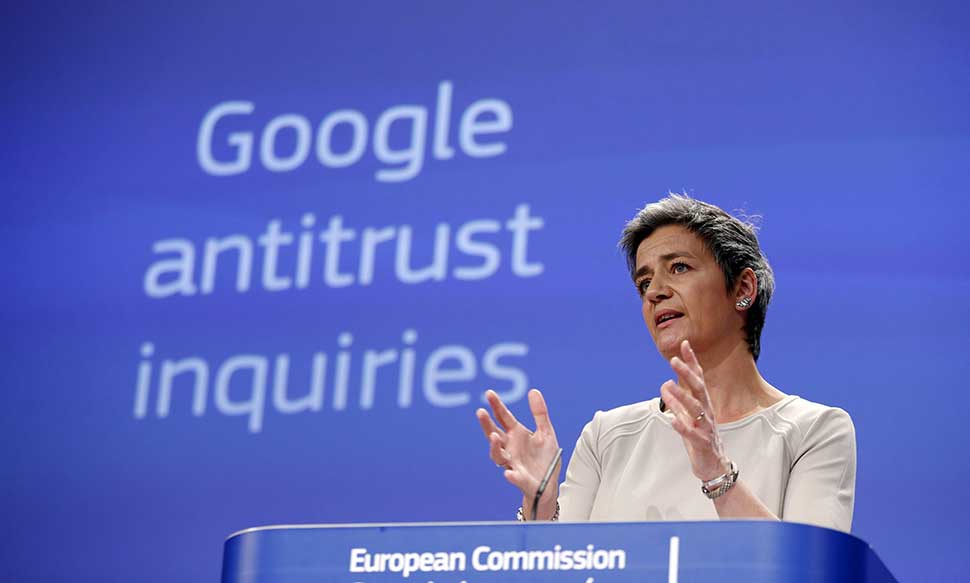 Google vs. European Union
It took months for Google to give an official statement about the legal situation they were going through with the European Commission. The EC claimed a few months ago that the company's search engine worked to their own benefits, specifically to its shopping service, affecting rivals and consumers.
Therefore, according to EC allegations, Google actions were anti-competitive and as sign of rejection the European Commission filed two antitrust charges against the internet company. A statement of objections (SO) was a formal step in the Commission investigations into suspected violations of EU antitrust rules.
Google hits back
Consequently, Google stated through a blog post that they handled different facts and information, and they have figures to back it up. "We've taken seriously the concerns in the European Commission's Statement of Objections (SO) that our innovations are anti-competitive. The response we filed today shows why we believe those allegations are incorrect, and why we believe that Google increases choice for European consumers and offers valuable opportunities for businesses of all sizes." Kent Walker, SVP & General Counsel stated.
Despite the EC claims that Google's displays of paid ads from merchants diverted traffic away from shopping services, the SO doesn't back up that statement, and neither counts the significant benefits to consumers and advertisers. The General Counsel of the company also added that the SO doesn't provide a clear legal theory to connect its claims with its proposed remedy.
"The universe of shopping services has seen an enormous increase in traffic from Google, diverse new players, new investments, and expanding consumer choice. Google delivered more than 20 billion free clicks to aggregators over the last decade in the countries covered by the SO, with free traffic increasing by 227% (and total traffic increasing even more)." stated Kent Walker
Will the fight carry on?
The EC said in a statement they will carefully consider Google's response before taking any decision on how to proceed. In contrast Google concluded that they are looking forward to discuss their response and also back up their evidence with the Commission, with the intention of promoting user choice and open competition.
Source: Google Policy Europe