Warming waters in the Arctic may bring devastating consequences such as: dangerous rise of sea levels, loss of habitats of many animals, alarming climate change, etc. But it may also open the path for new advantages the land can offer. Its territorial waters, transit routes and especially, its natural resources have awaken tensions between two longtime rivals: the US and Russia.
Power over the Arctic
US President Barack Obama will travel to Alaska on Monday. This will make him the first US President to visit the Arctic Circle while still in office. His goal is to observe the true effects climate change has caused in the region.
There has been a significant vessel presence from many nations in the Chukchi Sea, which is a marginal sea from the Arctic Ocean, but most notably from Russia. The Russian government recently declared its intentions to claim large portions of the Arctic Ocean, alleging that the continental shelf extending into the sea is also part of Russian territory under the Law of the Sea convention. The US has yet to ratify the measure to allow Russia to make these claims. However, Russia has stated that it is willing to take as much advantage of the potential new resources as possible.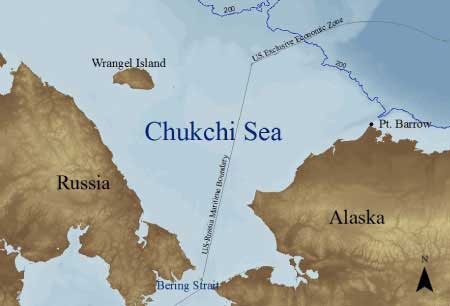 Will tensions prevail?
The Arctic Circle is very valuable, and both nations know it. It contains great reserves of untapped oil, gas and fish. Even new developments may take place as glaciers continue to recede. Reportedly, Russia is already set to build 10 new search-and-rescue stations at ports at the Arctic shoreline. For this, there has been an increased military presence in the region, even dropping 50 paratroopers onto the North Pole.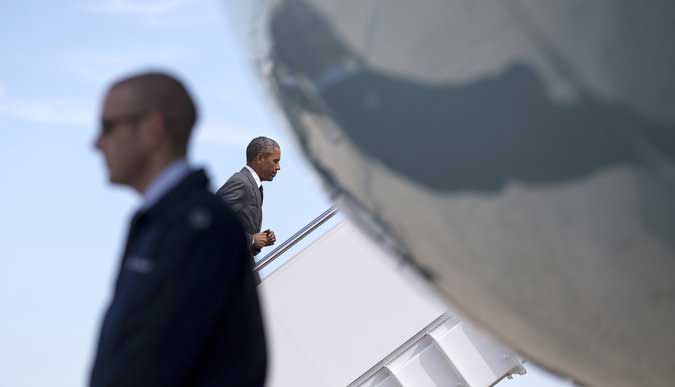 As for the US, President Obama's mission is not to travel to Alaska to talk with Russia, but there is definitely a tense atmosphere in the Arctic, not only between the US and Russia, but Canada as well. However, there is a strict level of diplomacy being applied between the nations in the region to preserve the relationship between them and to take an objective agreement to the opportunities the land may offer.
"We have been for some time clamoring about our nation's lack of capacity to sustain any meaningful presence in the Arctic.", said US Coast Guard commandant Adm. Paul F. Zukunft.
Source: Business Standard