FLORIDA – The Florida Department of Health officials have warned beach-goers to be wary of the flesh-eating bacteria Vibrio vulnificus during summer, because over two dozen people have been infected by the deadly bacteria, and two resulting deaths already reported.
According to health experts, the Vibrio vulnificus lives in warm and dirty or salty water, and gets into the body through open wounds, fresh cuts, and slight scrapes. People with any slight wound or scrape are therefore advised to stay away from the beach during this time.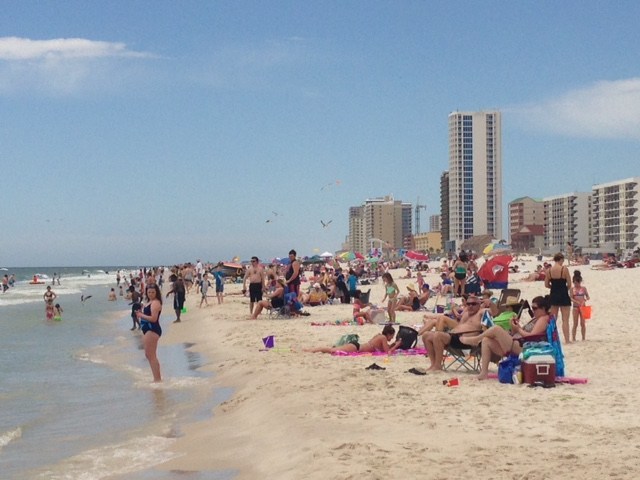 Meanwhile, people suffering from chronic liver or kidney disease with resultant low immunity have also been asked to stay away from the beach or swimming in it because they are at high risk of infection. The US Centers for Disease Control and Prevention (CDC) also warns against consuming raw shellfish like oysters, mussels, and clams among other seafood because the bacteria live in such.
"People can get infected with Vibrio vulnificus when they eat raw shellfish," Florida Health Department spokeswoman Mara Burger said in a statement. "Since it is naturally found in warm marine waters, people with open wounds can be exposed to Vibrio vulnificus through direct contact with seawater."
Symptoms of infection are diarrhea, blistering skin, vomiting, abdominal pains, ulcer, and skin lesions. If the bacteria is consumed directly from raw shellfish, it could be very deadly and cause loss of life. The rate of mortality in people with open wounds is 25%, and people with very weak immune system have 50% mortality rate.
Thirty-two cases of infection were reported in florida last year, and this usually occurs from May to October when water temperature has risen to 68-95 degrees. There is no standard treatment for the infection with Vibrio vulnificus at the moment, and so all ocean bathers are warned to exercise caution.