Bank of America (NYSE: BAC) posted a profit of $5.3 billion in 2Q15 more than double when compared to $2.3 billion in 2Q14. The reason for the jump in profit could be attributed to cost containment measures adopted by the bank along with an increase in the top-line.
America's second largest bank (in terms of total assets), registered an increase of 1.8% YoY in revenue to $22.3 billion. The increase in revenue came on the heels of increased average deposit balances and increase in the value of mortgage originations in dollar terms. However, contribution of one-time items, like freeing up reserves could be ignored.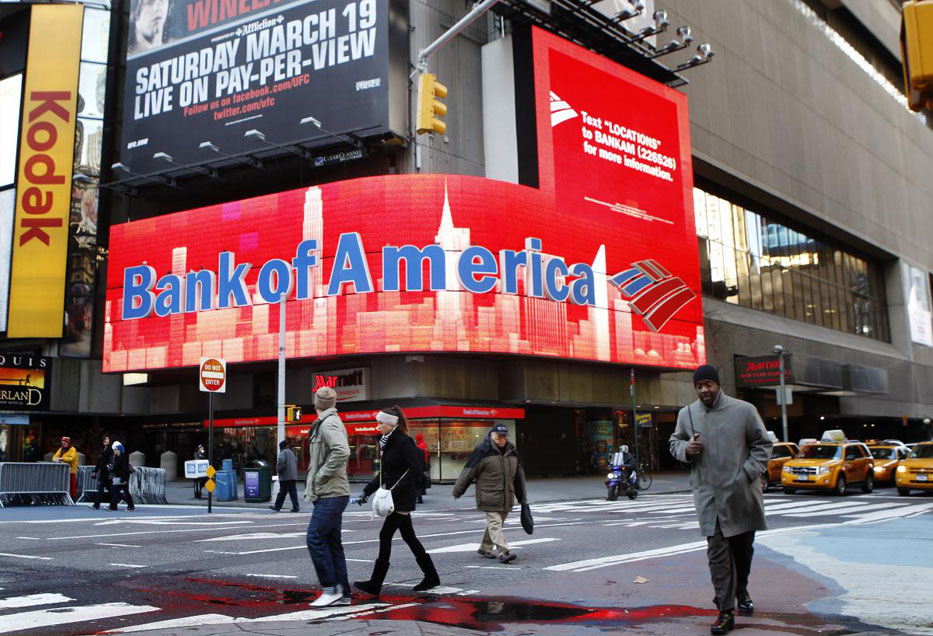 Bank of America fared better than rivals like Wells Fargo and J P Morgan which recorded an increase of 1.2% and 3.2% respectively in revenue.The EPS spiked to $0.45 in 2Q15 from $0.19 in the year ago period. It recorded better than expected EPS of $0.36. In CEO Brian Moynihan's words, the results were "our strongest earnings in several years."
The bank reduced its non interest rates by 25% in the last four years. Non-interest expense includes legal costs, salaries and other such operating items. Legal cost was the primary tool of the bank, as it dropped from $4 billion in 2Q14 to $175 million in 2Q15.
Brian Moynihan, the bank's C.E.O since 2010, had come up with a program to reduce the company's costs. The program was dubbed "Project BAC", which unfortunately led to some staff losing their jobs and a reduction of branches. The project enabled the bank to earn a decrease of $2 billion in its expenses in the second quarter.
In the recent years, the bank has had a total 71,321 reduction in its employees' strength which translates to 25% since 2010.It currently has 216, 679 employees compared to 288,000 in 2010. The bank has given pink slips to employees from various departments such as the mortgage servicing and technology departments. Of late, Bofa has been putting more emphasis in hiring specialized sales staff and financial advisors.
The reduction in the number of employees resulted in closing of branches all over the country and increasing the size of others. The bank currently has a total of 4,789 branches from 6,100. This assisted the bank greatly in lowering its expenses.
The adjustment of the bank's expenses and increase in revenue has had a positive impact on the bank's image, and investors hope that the bank's share prices will increase as per the interest rise. Mr. Moynihan said the bank is not perfect but its getting better.