The cast of one of the most popular dramas of the 2000s decade, Gilmore Girls, reunited at the ATX Festival in Austin Saturday Night. There were 15 former cast members in attendance, including stars Alexis Bledel and Lauren Graham, as well as the show's creator, Amy Sherman-Palladino, and produce Dan Palladino. The group took part in a panel discussion, as they got together for the first time since the show ended in 2007 after a seven-year run.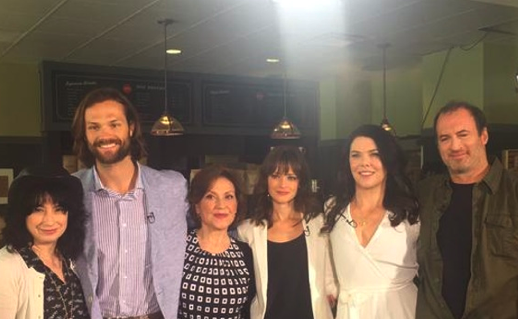 The topic on the mind of most fans was the possibility of an on-screen reunion for the Gilmore Girls cast. Unfortunately, Sherman-Palladino said that nothing is in the works, but that she would be open to doing something. She also assured fans that, "If it ever happens, I promise we will do it correctly," pledging to do a Gilmore Girls reunion in the right format and right time, although she didn't offer specifics on circumstances would be ideal for a reunion.
The other hot topic at the reunion was the fate of Luke, who was played by Scott Patterson, and Lorelai, who was played by Graham. Both Patterson and Graham offered up opinions on their characters. Paterson was a bit coy about whether Luke and Lorelai are still together, but Graham offered fans some assurance, saying, "I think they are together, 100%." Bledel went through a similar exercise with regard to all the love interests for her character, Rory, saying that none of the show's characters would have ultimately ended up with Rory.
There were a few notable absences from the Gilmore Girls reunion, including Melissa McCarthy and David Sutcliffe, as well as Edward Hermann, who passed away last December. There was an empty chair on stage honoring Hermann, and he was also honored with a video montage, during which several cast members were visibly emotional.
Without an on-screen reunion in the works, there's no telling when the cast of Gilmore Girls may be together again, although fans seemed to be satisfied re-living their favorite moments with their favorite characters on Saturday night.