The NFL Network reported this afternoon that Buffalo Bills have claimed IK Enemkpali  actually former linebacker in the NY Jets a day after he unprofessionally hit Geno Smith jaw over a $600 debt, according to reports.
The dispute started after Smith received a $600 plane ticket from Enemkpali to show up at the reserve linebacker football camp in Pflugerville, Texas past July 11. Adam Schefter was the ESPN NFL insider that made the information available and apparently the quarterback didn't showed up in the field, according to sources Smith had to be at Miami due to a related lost, meaning it wasn't intentionally.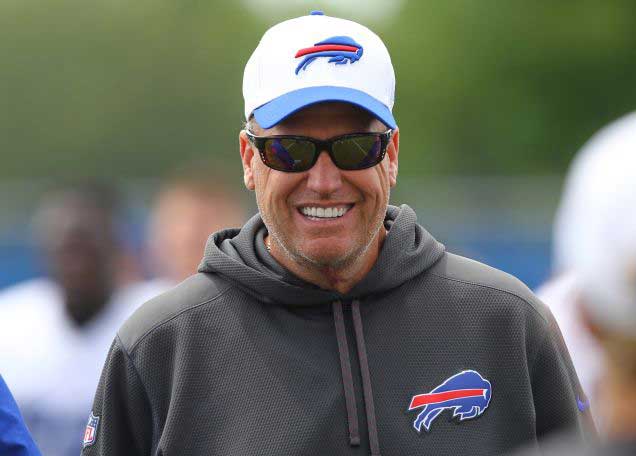 But still Enemkpali felt offended and demanded Smith to pay for his $600. On Tuesday morning former player asked Smith to settle up  at Jet's locker room but Smith didn't had the money with him at the time, Enemkpali started confronting him and decided to end up the discussion with Smith's broken jaw, gaining his immediate release from the Jets.
Geno said on the media "My only goal is to heal quickly and get back to playing with my teammates so I can be the best quarterback possible for the Jets. "I deeply regret and apologize for my actions" He also used Instagram to clean his public image "It's something you don't tolerate." The coach adds that it had "nothing to do with football" and it was something "very childish" he didn't go into details.
Ryan Fitzpatrick now will be playing quarterbacks role at NY Jets.
Enemkpali received a 13 months of probation and 32 hours of community service.
Enemkpali released a statement to apologize for his actions. "I apologize to the jets organization, coaches, teammates and fans" "Geno and I let our frustration get the best of us, but I should have just walked away from the situation. I deeply regret and apologize for my actions. It was never my intention to harm anyone. I appreciate the opportunity I had with the Jets."
The head coach for the New York Jets also said on a statement "it takes time to right a team, then you come to a team, you've got to establish your own culture. That's not going to happen overnight. You take lessons and you learn from them."
Now Ryan Rex head coach of Buffalo Bills will gamble on Enemkpali to not pursue this behavior on further disputes. It's Enemkpali decision to make the best of its second chance.
Source: The NFL Network