Less than a year after the release of the iPhone 6 and iPhone 6 Plus, Apple is already hard at work developing the next generation of smartphones. Reports indicate that Apple has already started production of the phone that is likely to be called the iPhone 7 or iPhone 6S.
The biggest rumor that's surfaced about the new iPhone is that it will feature a Force Touch display. This technology can detect where the user is tapping and swiping and can actually tell how hard the user is pressing on the screen. Apple has included Force Touch screens on its new MacBook and the Apple Watch, and it's now expected to be one of the primary features of the new iPhone.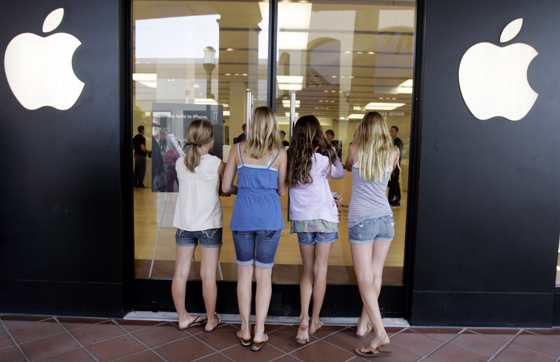 There are also reports that the phone's design won't undergo any significant changes from the iPhone 6. The size of the new iPhone will also remain at 4.7 inches and 5.5 inches. However, there will be improvements made to the phone's camera, as the sensor will be upgraded to 12 megapixels from eight megapixels in previous iPhones.
Rumors also indicate the new iPhone will have a stronger body by being made with 7000 series aluminum, the same material used for the Apple Watch Sport. The new phone may also be thicker than previous models in order to accommodate for the Force Touch display.
There is also the possibility that the new iPhone will be waterproof, as Apple has applied for a patent that will coat the internal components of the device with a hydrophobic layer that will protect them from moisture. Apple may also be expanding the colors available for the new iPhone. In addition to the current options of Space Gray, Silver, and Gold, Apple may add a Rose Gold color to its lineup.
Of course, nothing is official as of yet, but if history is any indication, Apple may have plans to launch the new iPhone in September.