After hitting a two-run homerun off of Tampa Bay Rays' pitcher Chris Archer on Sunday, Boston Red Sox slugger David Ortiz says he's put any conflict between the two players behind him. The rift between Ortiz and Archer stems from a homerun Ortiz hit off Archer last season, after which he flipped his bat and rounded the bases at a slower pace than he usually does.
After Ortiz hit the homerun and flipped his bat last year on July 27, Archer said that Ortiz "feels like he's bigger than the game."
Upon hearing that, Ortiz responded by saying of Archer, "I don't think he's the right guy to be saying that. He's got two days in the league."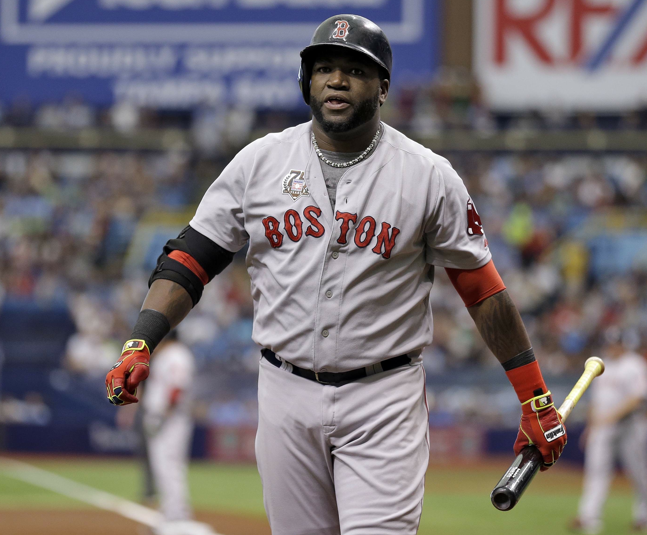 However, since that event roughly 11 months ago, Archer has become the best pitcher in Tampa Bay's starting rotation, and with a 2.31 ERA he's a prime candidate to represent the Rays in this year's All-Star Game. In fact, Archer held Ortiz hitless in three at bats during a game earlier this season, after which he declined to continue the smack talk between the two.
When Ortiz got the better of Archer once again after his homerun on Sunday, the Boston slugger took the high road, saying, "He's a guy that, he has worked his way up to where he is right now. I'm happy for him," adding, "I knew he was going to come to be the stud that he is right now as a pitcher." Ortiz insists that any issues the two players have had in the past are over, saying, "Whatever's in the past is in the past."
Of course, Archer and the Rays may end up having the last laugh. Despite the loss on Sunday, Tampa Bay is tied for first place in the American League East division, while Boston is a distant last place and appears to be a long shot to make the postseason.