New York – U.S. Stocks have ended in red the first week of September with the Dow Jones Industrial Average closing at 16,102.38, down 9.7% year-to-date, nearing the market to its worst month in three years. The losses had been deeper, but oil prices, which were solidly lower earlier in the day, jumped after the U.S. Energy Department cut its estimate for the country's oil production.
The Dow has been under a bad path since August 11, suggesting experts that a potential plunge may come ahead like the one caused on Tuesday when an expected rise in crude oil inventories last week fueled another drop in oil prices and increasing caution. The S&P 500 is down 9.8% from its 2,134.72 closing high in May and down 6.7% year-to-date, and the Nasdaq Composite Index also fell 3% to end the week.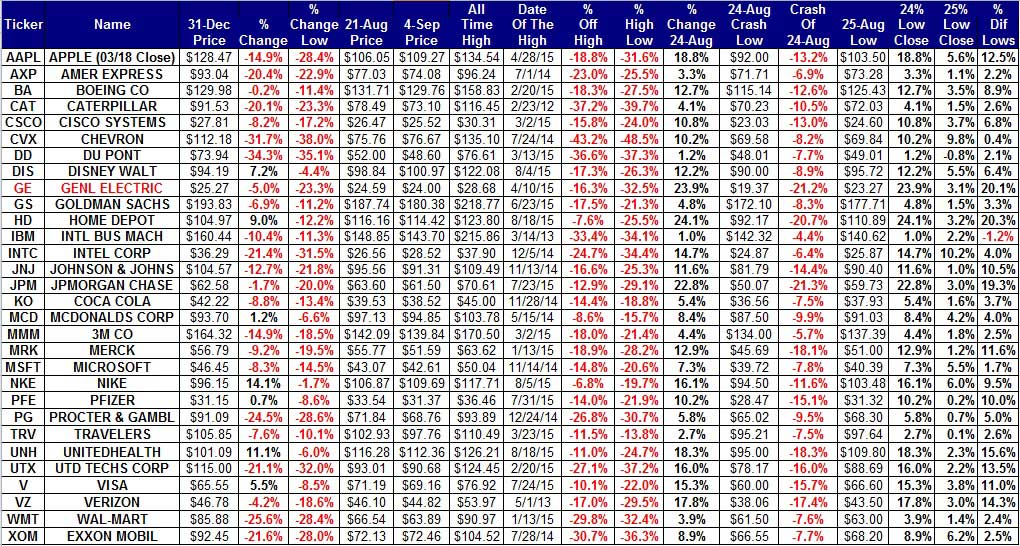 The reasons for a terrible stock performance lately are numerous: U.S. Federal Reserve's question of whether or not raise U.S. interest rates on their next meeting on September 16;  acknowledgement that China's economy will not be fixed anytime soon; and continued weakness in commodity prices.
"The biggest issues facing the United States are outside of its control, and the excessive references to China in the Beige Book suggests that the Fed will be cautious of increasing interest rates, and this is coaxing out the buyers", said market analyst David Madden.
The only exception to stocks' dark week were energy shares, which reversed an early slump after the price of crude oil went down, closing on Tuesday at a 10 percent below its all-time high set in May this year.
Commodities
Commodities didn't fare much better this week: Brent crude, the global oil benchmark, fell 1 percent to $49.54 a barrel. West Texas Intermediate, the US oil standard, rose 1.8 percent to $46.01 a barrel. Gold declined 1 percent to $1,122.36 an ounce.
The situation lets Federal Reserve's policymakers to the question of whether or not raising U.S. interest rates on their next meeting on September 16
Source: CNN