It's important for any web owner to weigh the notable advantages and disadvantages associated with each type of web hosting – to discern which of the options best suits his or her priorities and expectations. Fortunately, it's not difficult for an owner to decide on web hosting, after perusing an overview. Here is a synopsis.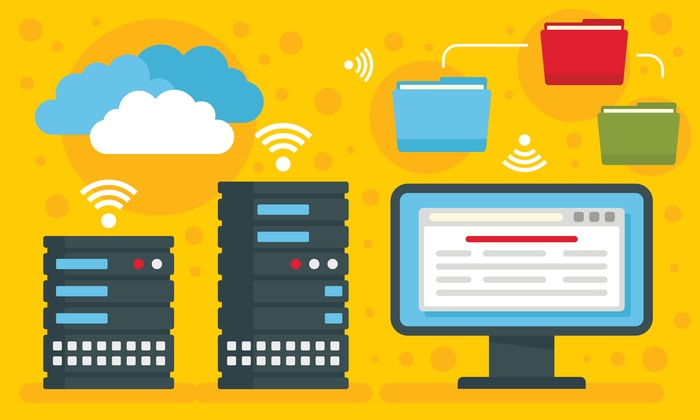 Shared hosting
Shared hosting will prove feasible for a person looking to build a website on a small budget. As far as the monthly payment, it's inexpensive compared to the other options. Moreover, if a website owner does not have a team of developers to manage the logistics of both software and the hardware, shared hosting is a good place to start. Otherwise, the executive will have to allocate part of the budget to hire a team with technical expertise.
If the website author wants to run a small blog, shared hosting will work well. Likewise, a nonprofit organization can use a shared hosting provider to distribute information amongst its participants and update a local community about concerts. Rather than making a sizable financial investment, a youth symphony may want to pay a small fee for a shared hosting service in exchange for using the provider's simple interface.
A disadvantage of a shared hosting provider lies in prospective security risks. Anyone looking to hack into a server will likely target shared hosting over the other types of website hosting. For one, several companies share a space on the same server. Therefore, a person looking to find a loophole in the configuration will have an easier time because there's more of a margin of error.
Even though shared hosting remains viable because of the initial price of storage space, the business may inadvertently pay more. For example, there are increasing the risk associated with communal storage space. If a website shuts down the server, your website will also suffer. There are also limited options for troubleshooting because the company renting the space on the server does not have administrative authority to solve software problems in-house. Therefore, a business will completely depend on customer support. Ultimately, any executive must perform a cost-benefit analysis.
VPS
A virtual private server is a baseline for web hosting if the Chief Executive Officer expects the business to grow. Choosing a VPS hosting means opting for more security and scalability than that of shared hosting. In fact, it's generally a better service overall. That said, using a VPS hosting requires a company to have a tech-savvy team. If a business does not yet have the expertise to operate with VPS hosting, the option to utilize a managed VPS hosting will remedy some of the problems. Although a managed VPS will amount to a higher cost than an unmanaged VPS, the former will involve customer support.
An important step, after choosing the type of web hosting, lies in choosing a reliable provider. It should not prove difficult to find a reliable VPS hosting provider that will meet the industry standard. To start, a website owner can peruse various VPS hosting providers' websites. In general, a provider will encapsulate what a business can expect – regarding speed, customer service, security, scalability, and storage space.
First, speed matters because it affects the user experience and SEO. Secondly, any website owner serious about his or her business will want to look for 24/7 customer service to protect a website's uptime. More security measures prove especially important, in the case of any eCommerce. In general, people upgrade to VPS from shared hosting, for the sake of added security.
Moreover, the provider will mention notable points on the site that may prove a determining factor in the decision. For example, a business would aptly choose Green Geeks VPS to meet environmental initiatives. Any person starting a website should choose a provider by prioritizing his or her goals and needs.
Dedicated Server
This option is for a website that already has a lot of traffic or plans to have a lot of traffic. This option has the best service and gives developers the most administrative freedom. However, it requires technical expertise. A dedicated server is reserved for someone who needs high security and scalability.
It allocates a whole server to your site and is by far the most expensive option; the Rolls Royce of Web Hosting. However, you can do whatever you want with it. One site. Multiple sites. Running some form of high-security AI software.
If you're looking for something that will accommodate high-volume traffic, then a dedicated server may be for you.
PBN Hosting
PBN Hosting is a type of hosting that is very specific to the SEO industry. Regular websites won't need this kind of hosting so if you are looking to host a Private Blog Network or PBN read more about it here where you will find expert advice on how to properly pick the right PBN hosting for your needs.