Twitter users are celebrating as the company announced on Wednesday that they got rid of the limitation of 140-characters texts. At least on Direct Messages. "You can now chat on (and on) in a single Direct Message, and likely still have some characters left over," the statement said.
Twitter explained that they have made numerous changes to their Direct Messages over the last few months, after Kevin Weil took over the product organization last fall. The changes were made to offer users the opportunity to start up limitless conversations of whatever news may be happening in the world. The company restored the option to send links, added group and photo messaging, and now let the user share tweets natively inside the messages. "Today's change is another big step towards making the private side of Twitter even more powerful and fun," the company added.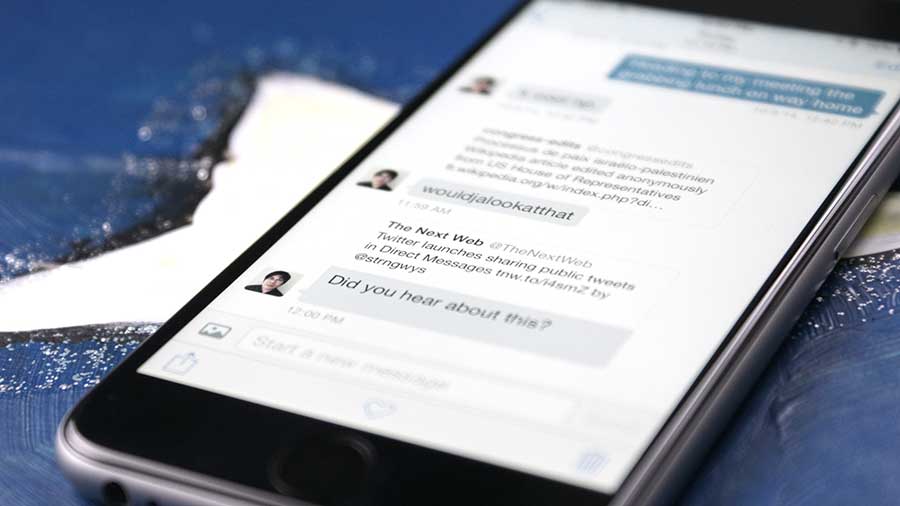 However, nothing has changed on the public side of Twitter. The tweets remain 140-characters long, and can include photos, videos, gifs, emojis, Vines, and so on.
The social media users will be able to use the new changes by downloading the latest update, available for iOS and Google's Android. Sending Direct Messages via SMS will still be limited.
Twitter was created in March 2006 by Jack Dorsey, Evan Williams, Biz Stone and Noah Glass, and it was launched in July 2006. The platform gained popularity all over the world almost instantly. By 2012, the social network had more that 100 million users who tweeted around 340 millions tweets per day. In 2013, Twitter was one of the top 10 most visited websites. As on May 2015, the company has over 500 million users, from which an outstanding number of 302 million are active users.
Source: Twitter