EA Sports announced on Wednesday through its Twitter account, that they dropped Chicago Blackhawk's Patrick Kane from promoting and appearing on the cover of NHL 16 videogame. The popular video game company made the decision due to current police investigations done to Kane for alleged sexual assault.
"In light of the ongoing investigation involving Patrick Kane, he will no longer be a spokesperson for the launch of EA Sports NHL 16. He will not appear on the EA Sports NHL 16 cover nor participate in other EA Sports NHL 16 promotional activities," the company said.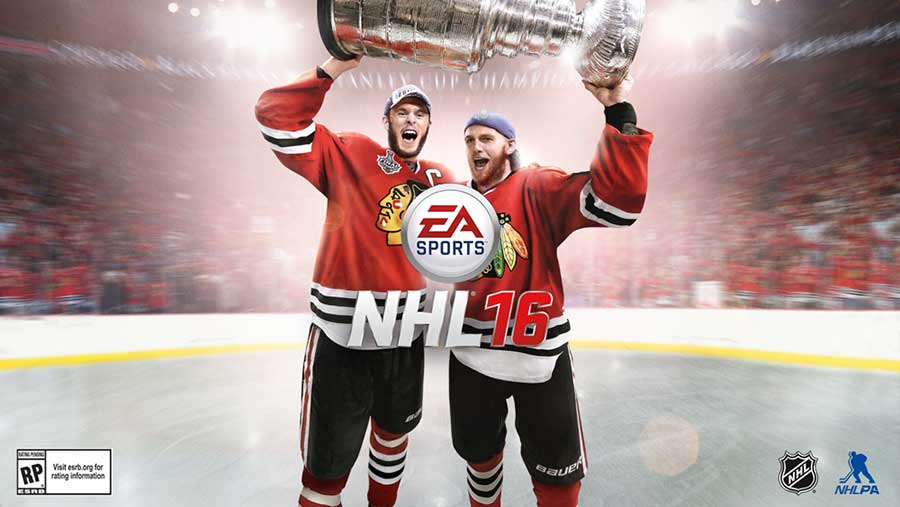 EA Sports had already a cover planned for NHL 16. It featured two of the most popular players in the NHL from the 2015 Stanley Cup Champion Chicago Blackhawks, Jonathan Toews and Patrick Kane. The cover would show both of them lifting the Stanley Cup together after their victory.
Nor Kane's lawyer or agent have made any comments.
EA Sports's decision came after Hamburg police announced that Kane is under investigation. Apparently something happened in the player's offseason home outside Buffalo on August 2nd. Not many details have been release from the case. Police Chief Gregory Wickett only said that officers are currently working on gathering as much information as they can and awaiting for forensic results. According to an anonymous source, the police are looking into something that may have occurred between Kane and a woman around her 20s. Presumably the woman accused Kane for rapping her.
Kane is sponsored by Bauer Hockey Equipment, but that could be close to an end, according to Performance Sports Group spokesman Steve Jones. "Patrick Kane is currently a Bauer athlete. But we are obviously aware of the investigation announced late last week by the Hamburg Police Department, and we are closely monitoring the situation," explained Jones wrote.
It is unclear how much EA sports was willing to pay Kane to have him on their video game cover.
Source: LA Times