Arizona. – A new study published in Environmental Toxicology and Chemistry by researchers at the U.S. Geological Survey (USGS) found that the increasing concentrations of mercury and selenium in the Grand Canyon's food chain are currently affecting the wildlife reproduction, like growing their family trees and seeing their youth survive to adulthood. The Arizona Daily Sun released the information
After gathering samples from many spots through a river at the Grand Canyon experts realized its high levels of chemicals were up to no bright side. Lead author of the research David Walter commented "Managing exposure risks in the Grand Canyon will be a challenge because sources and transport mechanisms of mercury and selenium extend far beyond Grand Canyon boundaries."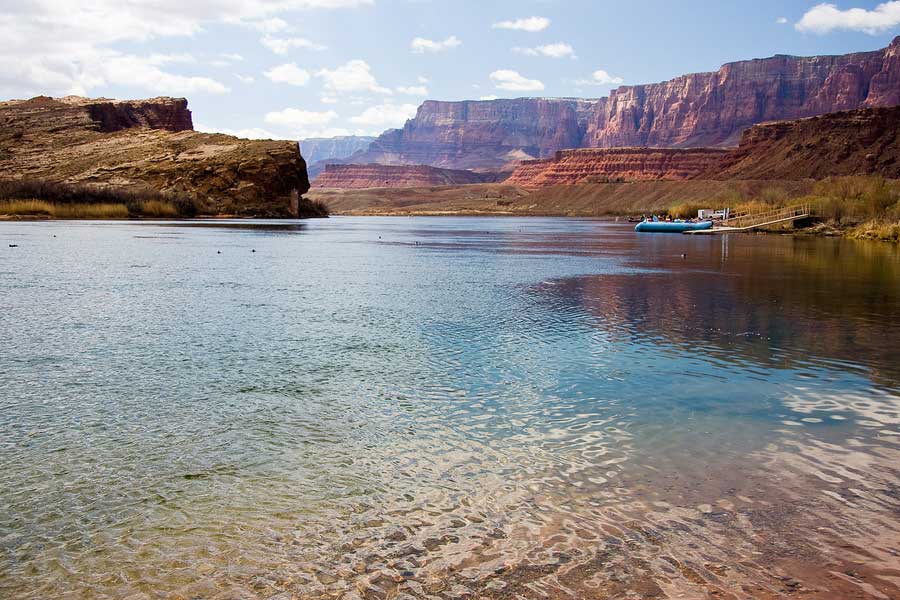 To reinforce the investigation colleagues collaborated by collecting data from six places ranging along the Colorado River and receiving key information from all sites and making researchers aware about the increasing levels of mercury and selenium in minnows, invertebrates and fish alike. As a consequence both chemicals can lead to a lot of problems for human well-being; the mercury discovered in the fish can affect the central nervous system of humans; given that mercury is a neurotoxin the body can't tolerate large amounts of it. Additionally selenium can lead to hair loss, problems with alertness and even liver tumors.
However the study co-author Ted Kennedy said on a statement that it wasn't all bad news:
"The good news is that concentrations of mercury in rainbow trout were very low in the popular Glen Canyon sport fishery, and all of the large rainbow trout analyzed from the Grand Canyon were also well below the risk thresholds for humans." he added "We also found some surprising patterns of mercury in rainbow trout in the Grand Canyon. Biomagnification usually leads to large fish having higher concentrations of mercury than small fish"
After the publication officials instantly become extremely concerned and they have took actions already about this dangerous deal.
Source:  Environmental Toxicology and Chemistry