Samsung is working on an Android 5.1 Lollipop-based tablet, which will compete in the market with an 18.4-inch display, according to a new report from SamMobile, a community blog dedicated to Samsung which has leaked reliable information of the company. The tablet, which is said to be called "Tahoe", will have dimensions of 17.7 x 10.85 x 0.46-inches and may come with a Full HD 1080p (1920×1080) resolution.
Other specs include an octa-core 64-bit 1.6GHz Exynos 7580 processor, 2GB RAM, 32GB internal storage, a microSD card slot (supporting up to 128GB cards), and a 5,700 mAh battery. It will also come with an 8-megapixel primary camera and a 2.1-megapixel secondary camera. It will be 451.8 mm wide, 275.8 mm tall, and 11.9 mm thick.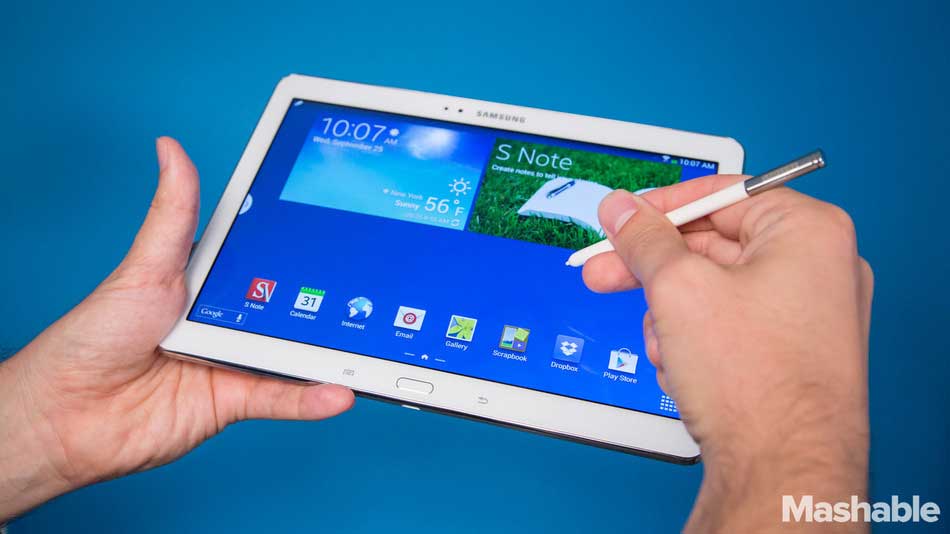 Samsung is working on competing against other big companies like Apple and Microsoft. The Samsung Galaxy Note Pro 12.2 is considered to be one of the top 10 best tablets in the market, according to Techradar.
Moreover, they compete in prices too. While Apple offers two sizes of the iPad, from $300 up to $500, Samsung focus on selling a broader range of cheaper and qualified $160 Galaxy Tab 4 7.0 up to $600 Samsung Galaxy Note Pro 12.2.
There is no further information on the subject but the Korean company seems to be interested in large tablets to hit the market this year.
Source: SamMobile