Republican presidential candidate Marco Rubio appeared in CNBC's Squawk Box to discuss his plan for competing economically with China in the 21st century and also wrote in The Wall Road Journal. Later on Friday morning, he outlined his opinions on China in major details in Charleston, South Carolina, when he spoke to the Charleston Metro Chamber's World Commerce Middle.
Rubio asserted that if he is elected president next year, he will approach China "on the basis of strength and example, not weakness and appeasement".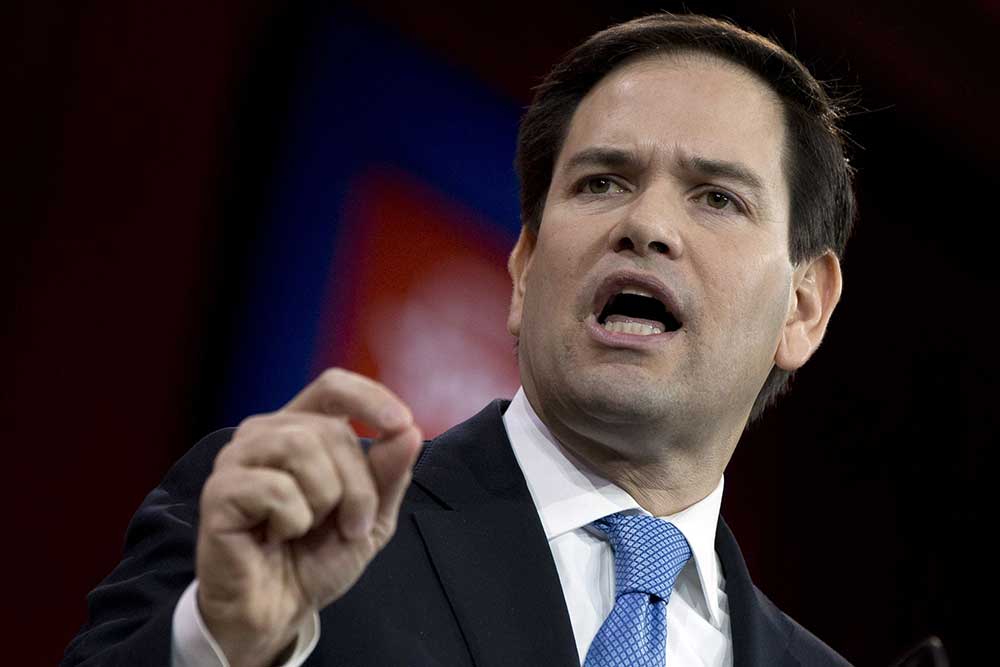 "The affairs of foreign nations are increasingly our business, whether we like it or not, and this is especially true of China" said Rubio referring to Wisconsin Governor Scott Walker's recent statement where he called on President Barack Obama to cancel Chinese President Xi Jinping's September visit to Washington.
"This is a chance to talk bluntly to this authoritarian ruler and obtain significant progress, to not deal with him to a state dinner", he added.
Marco Rubio also made himself clear when he stated that China will not receive any free pass on human rights from the US if he is elected president. He also said he would construct a stronger army presence within the Pacific and promote extra free commerce and free markets.
Threats to the US
When the U.S. senator from Florida addressed the Charleston Metro Chamber of Commerce on Friday, he said that, while Obama has cut defense spending by about a trillion dollars since ten years ago, China has increased defense spending by 10 percent this year.
"Our navy is now smaller than any time since before World War One, our army is headed for pre-World War II levels, and our air force has the smallest and the oldest combat force in its entire history," Rubio said.
He also pointed out that China is not the only threat to United States. Other four countries like North Korea, Syria, Iran and Russia need to be taken into account.