Johannesburg – Roger Federer traveled to the impoverished african Malawi to see firsthand the impact of the work of his foundation which has withdrawn from operations in Ethiopia and Tanzania, to focus on Southern Africa.
In its efforts to contribute with early childhood education programs The Roger Federer Foundation, whom started the initiative in 2011, opened a preschool together with its local partner Action Aid Malawi.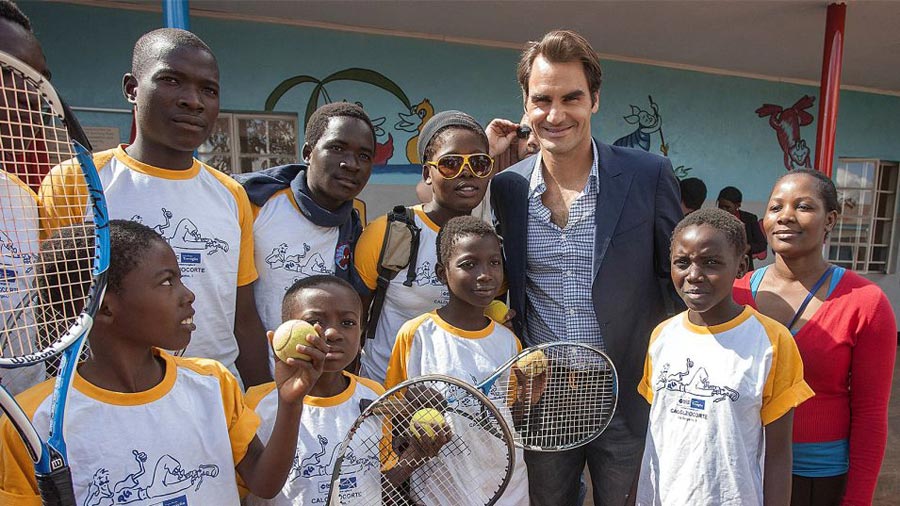 The foundation aims to help 1 million children by 2018, an ambitious goal that Federer attributes partly to his drive as a tennis player. Up to date the program includes 50 model centers and 160 smaller satellite centers in six districts, reaching out to a total of 34,000 children in the so-called warm heart of Africa.
The Swiss player retains a South African passport, given that her mother was born in that country. However, this is the first time that he paid a visit to Malawi. Nonetheless the 17-time Grand Slam Champ enjoyed his visit and attended the launch of the Lundu Model Community Based Childcare Center in Traditional Authority Lundu in Blantyre district, the foundation site reported.
"I have always thought children are tomorrow's future and I really enjoy supporting them and giving them an opportunity to be able to go to school", Federer told AFP on arrival at the airport. "So I am trying to help as much as I can".
The Roger Federer Foundation contributes to education programs in six African nations and his home country of Switzerland. In total, 215,000 children around the world benefit from programs funded at least in part by Federer's foundation.
"Early education is the foundation of all learning," Federer tweeted Sunday, alongside photographs of him speaking to and spending time with children benefiting from his foundation's efforts.
Source: The Roger Federer Foundation