The renowned shirt company, Polo Ralph Lauren, is conjugating high technology features with its high fashion skills. They introduced the new smart PoloTech, one of the most luxury items ever ensembled by a fine clothing brand. For about $295 you can buy this advanced piece of clothe, designed for athletes who require radiation protecting underwear, work out help, and records information about their exercise routine.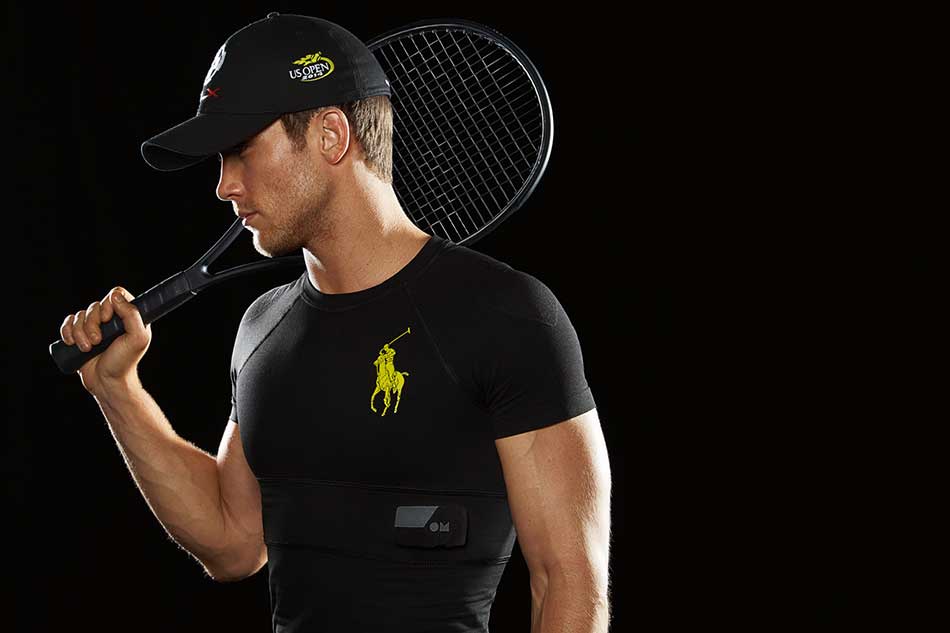 The PoloTech model was first introduced in 2014, at the U.S Open, and top ranked player, Marcos Giron, wore the shirt while practicing, serving as a guinea pig. Since then more biometric shirts have appeared including ones using the micro-EMG sensors that measure muscle effort and made by the Redwood City-based company Athos.
The shirt, developed using technology from Montreal-based OMsignal, works with silver fibers and a tiny "black box" sensor that attaches into the shirt close to the rib of the wearer.  This gadget tracks health metrics like steps taken, heart rate, breathing rate and depth, and energy expenditures. Then a mobile app for iOS by Ralph Lauren syncs the date from its PoloTech shirt. However, it does not integrate with other fitness apps that are third party.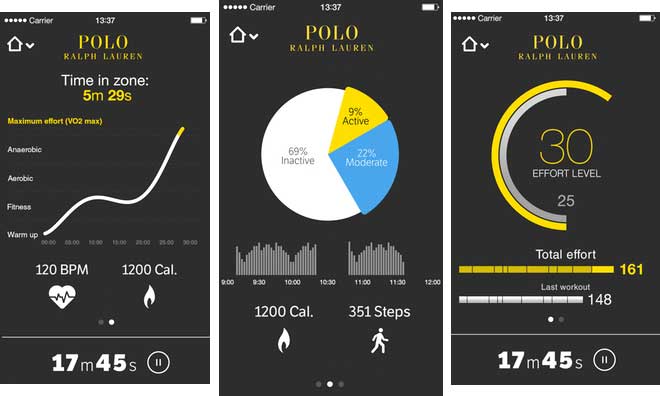 The basic shirt is 70 percent polyester, 21 percent nylon and 9 percent spandex, which makes the top stretchy to allow ample movement. The only problem is that the shirts are designed only for men requirements but David Lauren, executive vice president for communications at Ralph Lauren, has said that shirts for women are expected in the near future.
Source: Polo Ralph Lauren