Microsoft Corp. has just set an all-time high record mainly due to its flagship cloud service Azure. The company's profit exceeded analysts' estimates as its shares rose 6.1 percent to $60.73 in after-hours trading, compared to $59.56 in 1999. Microsoft added more than $27 billion to its market value.
Based in Redmond, Washington, the tech giant has seen soaring sales from its cloud business, which rose 116 percent in constant currency. Azure allows corporations to host their apps, websites or data and Chief Financial Officer Amy Hood said the use of the cloud more than doubled.  Differing from analysts' expectations of $0.68 per share, Microsoft reported gains of $0.76 on an adjusted basis.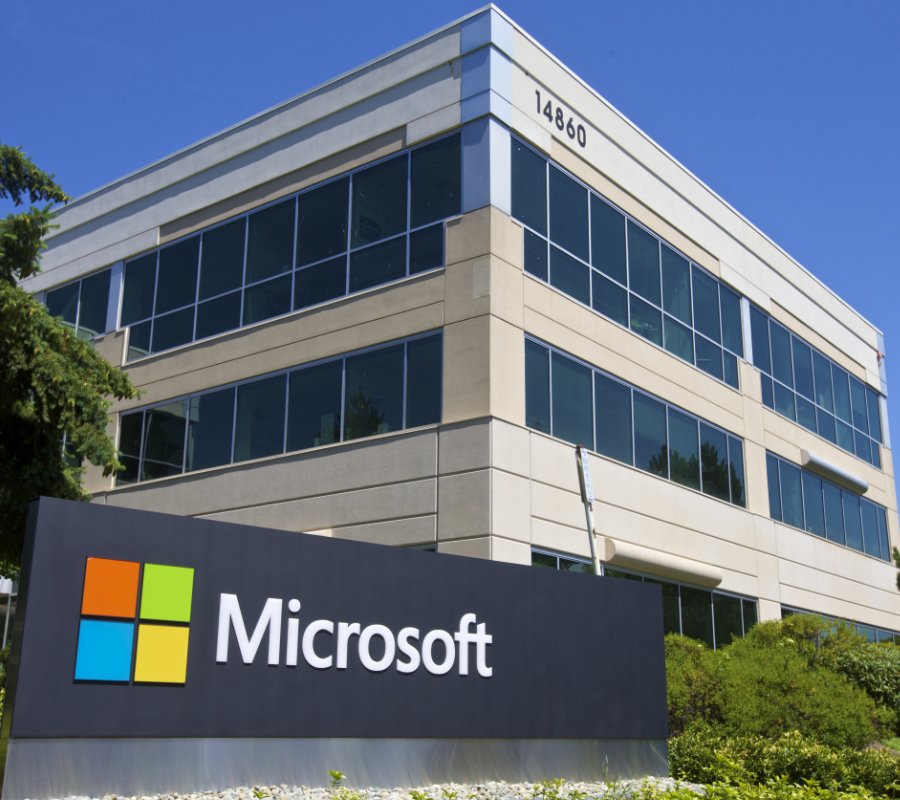 Thompson Reuters informed that while analysts estimated 68 cents on average, the company earned 76 cents per share, including deferred revenue from Windows 10. The company reported revenue of $22.33 billion, also exceeding estimations of $21.71 billion.
Sales for productivity and business processes such as Office and Dynamics increased 6 percent to $6.7 billion, growing 8 percent of revenue in constant currency. The Dynamics software business was up 11 percent from the same period last year.
Revenue from commercial sales of Office 365 climbed 54 percent in constant currency. The success of this subscription cloud productivity available for consumers and business also significantly contributed to the growth of the productivity segment.
As for the company's Intelligent Cloud business, research firm FactSet StreetAccount informed that it rose 8.3 percent to $6.38 billion, whereas analysts had estimated $6.27 billion, Reuters reported. This broader business unit includes Azure and the rest of Microsoft's tools for data centers and tools.
Although gains have exceeded analysts' expectations in many important areas of the business, Microsoft has also seen losses. Revenue of its More Personal Computing segment, for instance, fell 2 percent to $9.3 billion. It encompasses Windows, among other products.
Microsoft said that Windows licensing did not vary much compared to the same period in 2015, but revenue in the phone business and revenue in Xbox fell 72 percent and 5 percent, respectively.
Amazon's strongest rival
Amazon.com Inc. leads the market of data storage capacity on demand over the internet with 31 percent of shares, while Microsoft ranks second in the business with 11 percent of the market, according to data from a recent survey conducted by Synergy Research.
Trip Chowdhry, managing director of Global Equities Research, told Reuters that both companies have shown promise with the early investment in the cloud which includes machine learning and applications that can serve to a wide variety of purposes. Their efforts have led to the decline of smaller software companies.
"There's a huge runway for them to show growth," said Chowdhry, according to Reuters. He pointed out that Microsoft and Amazon.com Inc. will soon almost entirely control the market for cloud services.
Source: Reuters