Microsoft is a globally recognized IT certification vendor. If you possess the credential issued by this company, you automatically get an advantage over the other specialists in your field. The advantages that most candidates strive to include a better salary, a better position, and authority over their colleagues. But Microsoft gives you much more- self-development. Being a Microsoft certified professional means that you not only have the skills necessary to provide high-level services but are always in demand in the IT market. In addition, gaining one certification by Microsoft, you are always on the track of developing and deepening your professional skills. From the associate level (MCSA) to the expert (MCSE) level.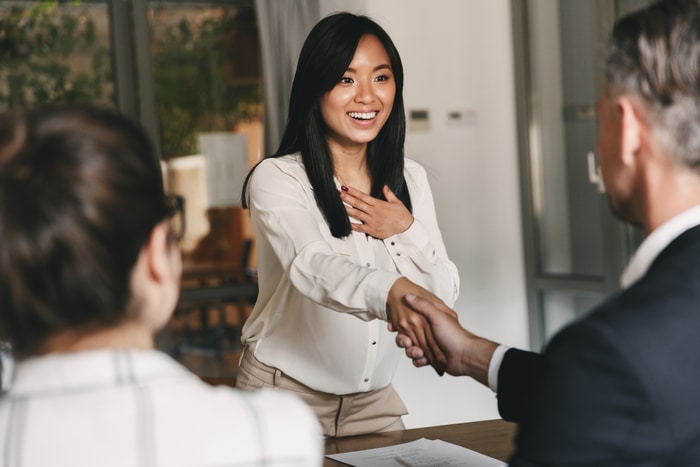 MCSA: Cloud Platform Overview
One of the most developing field in IT is cloud and Microsoft offers certifications for candidates who are eager to check their skills related to Microsoft Azure- a product developed by Microsoft to provide cloud services. Since the cloud is the most rapidly developing field in IT, known for its flexibility, safety, cost savings, more companies have started using it to conduct business. That has led to the popularity of Microsoft Azure certifications such as MCSA: Cloud Platform and MCSE: Cloud Platform.
As this article is focused on MCSA Cloud Platform credential, we'll track the way of getting it. Let's move on!
To get MCSA Cloud Platform credential, one needs to pass two exams. There are three exams offered by Microsoft, their codes are 70-532, 70-533 and 70-535, so, you need to choose which to sit for.
Microsoft Exam 70-532 Developing Microsoft Azure Solutions
Microsoft 70-532 exam, also known as Developing Microsoft Azure Solutions, is among the tests that help in improving the skills related to Microsoft Visual Studio and Microsoft Azure technologies. This certification exam leads to gaining expertise in advanced concepts and becoming a Microsoft development specialist. It comes with some basic requirements that include a free or paid subscription to Microsoft Azure, the excitement to fully explore the course with the Cloud platform, and obtaining knowledge and support for the development of languages like NodeJS, NET, PHP, etc.
Download 70-532 Practice Tests on Microsoft.com
Microsoft Exam 70-535 Architecting Microsoft Azure Solutions
70-535 is Architecting Microsoft Azure Solutions exam. Those individuals who are planning to write this certification test must be very familiar with the objectives of the exam so that they can choose resources that will cover all the scope and content of the test. The objectives that you are expected to cover when preparing for Microsoft 70-535 include the following:
Computer infrastructure through the use of server-less computing, virtual machines, and microservices.
Implementation of data using relational database, No-SQL data stores, and storage.
Security and identity solutions with the use of Azure AD, Azure Key Vault, security administration services, and identity providers.
Implementation of networking using external connections, hybrid applications, security strategies, and virtual networks.
Operations using automation, monitoring and alerting.
Succeeding in 70-535 exam, you will have more knowledge and skills related to designing security solutions, a computer infrastructure, and data implementation.
Download 70-535 Practice Tests Microsoft.com
Microsoft 70-533 Implementing Microsoft Azure Infrastructure Solutions
Microsoft 70-533 is an exam that helps the professionals of IT prove their Azure operation skills globally. Also known as Implementing Microsoft Azure Infrastructure Solutions, the test is helpful in developing the professional skills required for implementing solutions on Microsoft. This exam is intended for those who want to learn everything that related to the constant developing Cloud technologies.
Implementing Microsoft Azure Infrastructure Solutions is an exam that comes with the latest techniques and details that were added since 2016. It has gone through several upgrades and now it comes with amazing opportunities related to the Cloud technologies. There are various companies looking for specialists who are capable of implementing the Azure solutions according to the business requirements. The Microsoft 70-533 exam confirms whether the candidates have the skills and knowledge to work in an appropriate position.
The Microsoft 70-533 exam consists of about 60 questions that need to be completed in the allocated time of 80 minutes. This certification test can be taken in the following languages:
English
Spanish
Simplified Chinese
Traditional Chinese
French
German
Japanese
Portuguese
Russian
This professional Microsoft 70-533 test comes with a credit for certifications like MCP, MCSE, and MCSA.
Download 70-533 Practice Tests on Microsoft.com
Skills Measured:
The Microsoft 70-533 exam comes with a prime focus on the topics that help in demonstrating your skills and knowledge required for the implementation of the solutions based on Microsoft Azure. With various practical implementations and demonstrations included, the test helps in learning the optimization of the Windows Server that works on IaaS architecture and Azure.
Exam objectives:
Implementing web apps and websites
Implementing the workloads of virtual machines, disk, and storage, images, networks, etc.
Configuration, management, deployment, and monitoring of cloud services
Implementing Azure files, blobs, recovery services, and SQL databases
Implementing the integrate apps and Azure Active Directory
Exam topics:
Management and implementation of Azure Networking
Implementation and Planning of Backup, Recovery, and Storage
Implementation and planning of Azure SQL Database
Implementation of PaaS Cloud Services
Implementation of Active Azure Directory
Management of Active Directory for a Hybrid Environment
Implementation of Management based on Azure and Automation
Target audience:
The test is the prime attraction for the IT professionals who want to get a deeper understanding regarding the features of Azure for the effective practical application and meet the requirements of the potential employer.
The Microsoft 70-533 exam can be taken by:
The senior technical team working with Azure
Professionals interested in developing their careers and proving existing skills
A team of operations willing to learn about the implementation of cloud solutions in depth
People who want to cover the architecture and development of the Cloud technologies
Exam prerequisites:
The test attracts IT professionals who are already working on the grounds of implementing solutions with Azure. Hence, the individuals opting for the certification should meet the following requirements:
At least 1 year of experience in web development (Ruby, PHP, Python, or .NET)
Have the knowledge and understanding of the basic networking concepts
Be aware of the basic structure regarding MS Azure platform
Be aware of the infrastructure topics that include active directory, PowerShell, and networking
Exam resources:
For this certification test, you can go with some of the best books that include:
Exam Ref 70-533 Implementing Microsoft Azure Infrastructure Solutions by Michael Washam
Architecting Microsoft Azure Solutions by Haishi Bai, Steve Maier, Santiago Fernandez Munoz, Dan Stolts
AWS Certified Solutions Architect Official Study Guide Associate Exam by Joe Baron
These are some selective books that can be used by the students who want to pass the test. However, when it comes to studying for the exam, another great way to learn the necessary materials is through video courses. They have become quite trendy for the exam preparation as they provide expert guidance. Along with books and video course, exam dumps are of great help to prepare for 70-533 certification exam. They should contain the most valid and updated questions and answers related to the exam objectives. Your task is to find the most relevant ones.
Exam process:
For clearing the professional Microsoft 70-533 exam, the candidates need to follow the steps of the process:
Get to the official website of Microsoft and find the date of the exam. Start to develop your studying strategy.
Create an account on the site of the Microsoft Virtual Academy, or find another reliable platform and begin your training.
Take several practice tests to understand the exam pattern and get used to the style of the questions. Note that it is unlikely that you will find any of the practice questions in the real exam as they are intended only for training.
Complete the preparation course and take some time revising study materials.
Register for the test and get in the schedule with Pearson VUE.
Pass the exam.
Get certified.
Career Prospects
After passing 70-533 exam, the certification holders will be provided with the following career options:
.NET Developers
Solution Architects
Enterprise Architects
Team Leads
DevOps Engineers
Application Engineers
QA Engineers
Identity Engineers
Security Administrators
Storage Administrators
Server Engineers
Network Engineers
Virtualization Engineers
The individuals who have passed the Microsoft 70-533 exam and obtained the appropriate certification are capable to find numerous job opportunities. Earn your certificate today and start a new and advanced career with Azure technologies.
Still, keep in mind that in case you would like to boost your career to a new level, pass all three exams (70-532, 70-533 and 70-535) and get MCSE Cloud Platform credential which is higher than MCSA one. For that deepen your knowledge, gain skills and have a proper preparation.
Conclusion
Since the cloud has gained a significant place in conducting business, Microsoft Azure certifications are of great popularity. To get MCSA Cloud Platform credential and pass two exams candidates should be prepared efficiently. Set your goal and achieve it. Prove your skills of investigation, analysis, implementing, and operating the Azure technologies and get advanced career opportunities. Use the information provided in this article and you will pass certification exams at the first attempt. Wish you success.