South Korea –  LG Electronics have recently developed a new line of smart home appliances under a brand called "SmartThinQ" which can be adapted to the refrigerator, washing machine, oven,  or any products so they can be controlled by the users from their phone.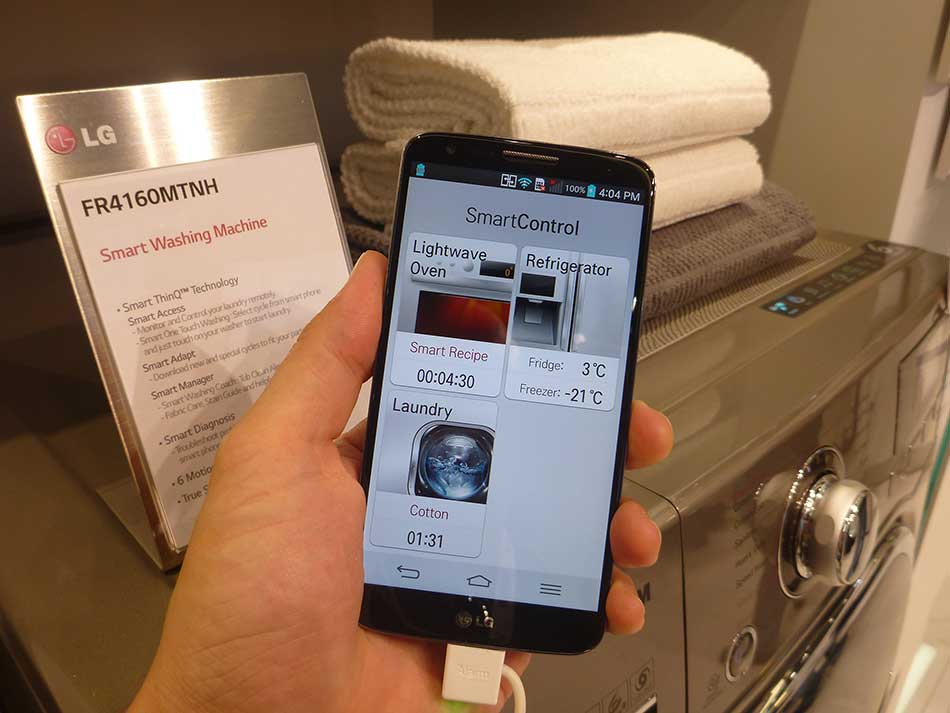 The power of convenience
This new sensors are capable of letting the customer know when a task has been done, or just giving information about the status of the product. For example, if a smart sensor is used on a washing machine, the customer will be notified when it's done. If it is on the refrigerator the customer could check on his phone the temperature, how many times the door have been opened or the sensor could just send a message advising that some foods are close to go bad.
The air conditioner could be programed from the phone without being on the house, so customers could anticipate the situation of a sunny day and set the temperature they want so they reach home comfortably.
Demos and price ranges
LG did not mentioned how much the SmartThinQ will cost or when will be available to acquire their line of home appliances, but they do expect to demo it at IFA 2015, which is the world's leading tradeshow for consumer electronics and home appliances. So maybe we will learn more about it on September 4.
Source: Android Central