Kim, Kendall, Kylie, Kourtney, and Khloe expressed "Happy Father's Day" greetings to Caitlyn Jenner on social media channels, and each expressed their love for Caitlyn, who was formerly Bruce during his Olympian days before he started the journey to womanhood.
Now 17, Kylie posted a photo of herself and her sisters as a little girl together with former Bruce and their mum Kris. Then she went ahead to quote what her "dad" normally said on father's day: "You can still call me dad, Kylie. No matter what I'm always going to be your father. That's never going to change."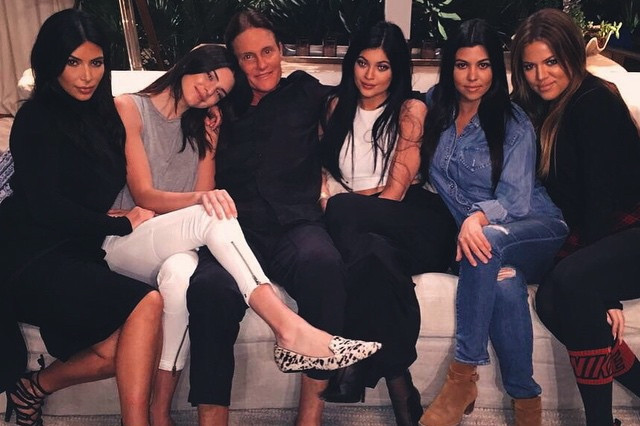 Nineteen-year-old Kendall also posted a photo of when she was a baby with dad Bruce kissing her cheek. She made a tribute on Instagram even though the appearance of her father is now changed, he would remain her father no matter what he now looks like.
Kylie and Kendall are actually Jenner's daughters, and she has four step-children that came from Kris' earlier marriage to Robert Kardashian, and among these is Khloe, 30. All Khloe would say was that she thanked God for giving her two fathers, saying "Happy Father's Day" to both Bruce and Robert.
Kim on the other expressed goodwill to her father Robert, but she never mentioned Caitlyn. She also posted a photo of herself together with Kourtney and Robert, writing that she missed her dad and would continue to remember him.