Manchester, New Hampshire – The current Republican presidential aspirant Jeb Bush has signed his first advertising contract in television for his campaign for $500.000 in New Hampshire. A spokeswoman from Bush's presidential team announced on a press released on Friday.
Apparently, Jeb Bush's campaign is targeting New Hampshire voters, according to their team announcement TV Ads will appear on Boston based station WMUR which is the New Hampshire news leader, also 15 percent of the payment is dedicated to online ads. The ads broadcasting will start next Wednesday on September 9 and will run during the entire month. According to Katy Campbell, a team member from bush's team, the ads will present Bush's plan which aims to change the culture in Washington.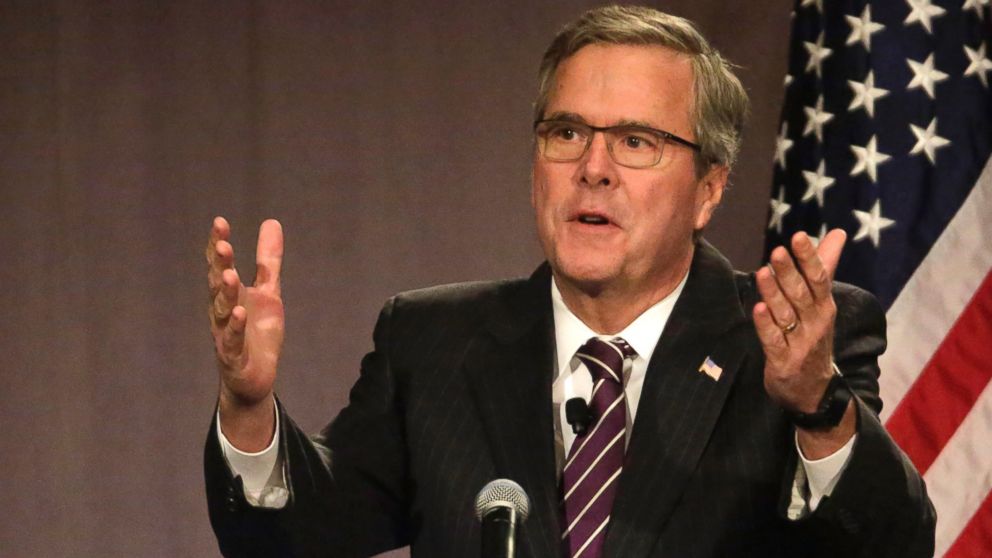 "This is the first step in a multi-week process where we will be expanding our advertising in New Hampshire and the other early states. They will focus on Bush's "strong conservative record of reform and his plan to change the culture in Washington." Kristy Campbell, Bush's spokeswoman said.
New Hampshire primaries are the first in a series of nationwide party primary elections and Bush's government is taking enough strength to take leadership away from Donald Trump and John Kasich, the Ohio governor who previously covered the New Hampshire target by TV ads and several visits and is ranking next to Bush in the New England State.  
Jeb Bush vs. Donald Trump
Despite their Republican vision, Trump and Bush doesn't reach the mindset about some subjects. A few days ago, Bush rejected what he said it as "a bizarre notion voiced by front-running rival Donald Trump, that everyone that is in United States should speak english, Jeb Bush refused claiming he was bilinguals and he was going to speak in spanish "whenever he feels like it."
Furthermore, aside polls Jeb Bush stated "People as they get closer to the election, they'll start thinking who can sit behind the big desk, who can make tough decisions, who has a proven record? I think I can make a pretty good case over the long haul that I am that guy."
Source: CNN