California – IBM (NYSE: IBM) has announced that it is uniting efforts with CVS Health to better manage services for chronic disease patient care with predictive analytics and cognitive computing. This could have huge implications for prescription-holding customers demanding for relevant, up-to-date data that could help them make better health related decisions.
Watson, the IBM computer giant's artificial intelligence system, aims to help bring better care services and more personalized care to CVS customers and employer clients. Both companies have affirmed that the effort will better identify patients who may be at health risk outcomes or whose health has been declining.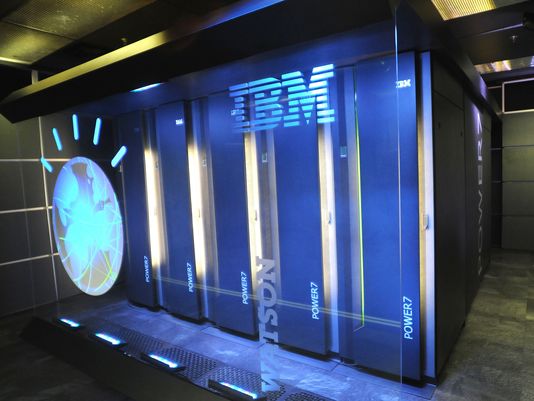 Troyen A. Brennan, Chief Medical Officer for CVS Health, said that he is aiming to create mobile apps that will integrate information from fitness trackers and let Watson find out when something wrong is happening with a person's activity level. Brennan has also made it clear that for now, there is no deadline on the project. The first stage of the project will be focused on the development of algorithms and to test them for future improve patient outcomes
Watson supercomputer will be made available to insurers and other entities serving the employer and health plan market and will focus on three main issues. First it would help predict individuals at risk for declining health who may benefit from customized and proactive engagement programs. Second, it aims to encourage patients to adopt healthy behaviors. Third it would suggest appropriate use of cost-effective primary care.
MinuteClinic, CVS/pharmacy and the participating health care providers will begin to work toward reaching a more efficient communication through their Electronic Health Records (EHR) systems. According to TechCrunch earlier this year, IBM Watson announced collaborations with other major companies as Medtronic (MDT), Johnson & Johnson (JNJ) and Apple (AAPL) to build a new cloud based system which could link health care companies, and use this prediction tool.
IBM Watson Vice President Stephen Gold explained, "This isn't just another app you'll put on your phone. This is an app powered by cognitive technology. The system gets progressively smarter. Unlike conventional technology, where you have to reset the rules, these apps keep learning and getting better."
Chronic diseases such as hypertension, heart disease, diabetes, and obesity are the leading cause of death and disability in the U.S. and represent 86 percent of the nation's $2.9 trillion in annual health spending. More than 125,000 people die from improper use of prescription medication annually, according to U.S. government estimates. Looking beyond its advantages, the IBM Watson-CVS Pharmacy merger is related to various attempts to integrate technology and the U.S healthcare system.
However, Brennan made it clear that the first stage of the project will be based on the development of algorithms and to test them to improve patient outcomes. He affirmed that the first outcome is expected in one or two years.