San Francisco – The most friendly and famous social network Facebook, has developed a new digital assistant  named "M", which hopes to be the new leader in the variety of digital assistants, such as Siri (Apple), Google Now (Google Inc.) and Cortana (Microsoft).
The VP of messaging products at Facebook David Marcus, revealed the launching of "M" will start on San Francisco with only hundreds of users, due to it is still on a trial phase.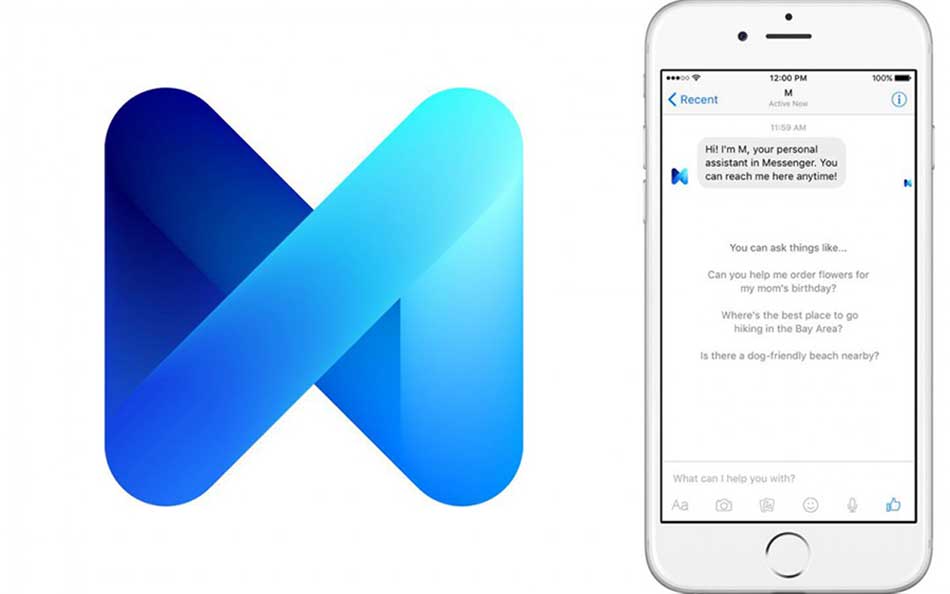 Differences between its competitors
"M" isn't just an ordinary digital assistant, it works both with artificial intelligence and with a team of human beings named "M Trainers" who will ensure the realization of the tasks. This hybrid method gives "M" a whole variety of new tasks that any of its competitors could pull off.
Purchasing items, booking restaurants and making suggestions are only few of the actions "M" can do. The philosophy of this new assistant is to offer the user a much satisfying way to complete the tasks rather than just throwing some links. "Unlike other AI-based services in the market, 'M' can actually complete tasks on your behalf." Marcus said.
How does it works?
Given that "M" doesn't have its own platform, the way of reaching it is by tapping a small button at the bottom of the app to send a message to M. The software will decode the user's natural language input, follow-up with questions in the thread and notifying the updates on the task.
Another particularity of M is that it won't suggest any product or service if the user hasn't requested it, to reinforce the concept of a personal assistant rather than a consumer app.
For now, M won't run with Facebook's tremendous social data, but it will soon, Marcus explained.
The expectations about this new hybrid digital assistant are promising. According to the VP of messaging products "M" will be able to learn from human/user behavior, giving it the possibility of figuring out minor details on how to respond to a user requests.
Source: CNBC