Don't Breath, a low-budget horror film from Sony Corp., terrorized rivals as it ranked nº 1 at the Box office this weekend. It exceeded expectations collecting an estimated $ 26.1 million during its debut in North America.
Don't Breath scored another win for the horror genre. The latest Fede Alvarez's movie received a B+ Cinema Score, which is unusual for a film of the kind. It is expected that Don't Breathe will close out its stay in movie theaters between 55 and 65 million dollars. Additionally, it ended the three-week run for "Suicide Squad", which ranked second with $12.1 million.
A surprising success
It was produced by Ghost House Pictures and Good Universe. It was theatrically released on August 26 by Screen Gems and Stage 6 Films. It starred Stephen Lang, Daniel Zovatto, Jane Levy and Dylan Minnette. The movie tells the story of a group of teenagers – a delinquent girl, her boyfriend and another friend – who tried to break into a wealthy blind man's house thinking they will get away with it, but it soon takes a horrifying turn. This film was originally titled "A Man in the Dark".
The movie was a $10 million budgeted film, but on its debut weekend, it surprisingly delivered 2.6 times its budget. It has been a success, as well, it outdrew three other late-august new releases including the biographical romance about President Barack Obama "Southside with you", Jason-Statham-starred "Mechanic: Resurrection" and the Roberto Duran boxing biopic "Hands of Stone".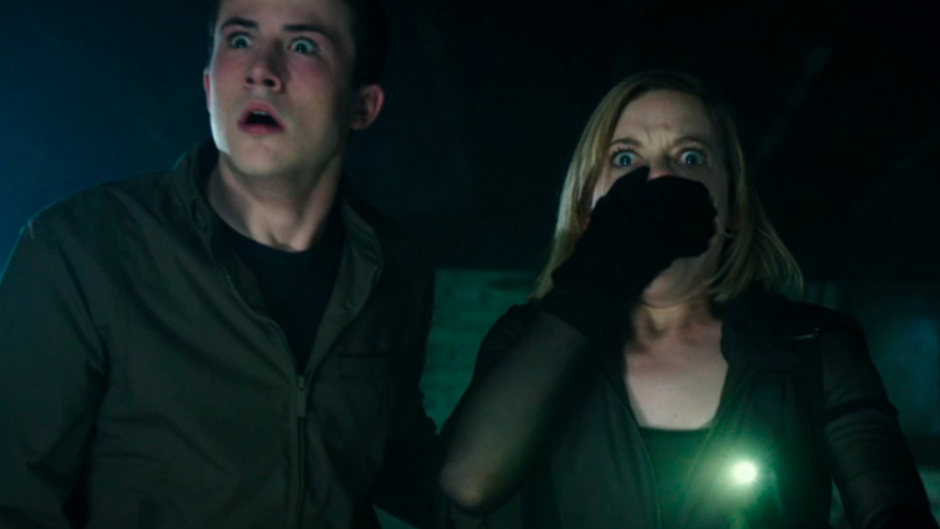 "To more than double your production budget on opening weekend is a fantastic result," said Sony worldwide president of marketing and distribution Josh Greenstein.
Universal's Jason Bourne ruled the roost oversees
Internationally, "Don't Breathe" opened with an additional 1.9 million in seven countries, including Russia, Singapore, and Malaysia. It is expected to be seen in theaters in Australia and Spain next week.
In France and South Korea, the horror thriller will arrive in October. However, it was Paul Greengrass' action film "Jason Bourne" the nº1 this weekend across the globe, grossing $56.8 million after opening to a stellar $50 million in China, earning more than any other Bourne film in that country. Jason Bourne's worldwide total earnings are of $347.9 million.
But other films haven't had a bad weekend, after ruling the box office for three consecutive weeks, the anti-superhero film starred by Jared Leto "Suicide Squad" earned $12.1 million from 3,582 theaters for a global take of $636 million up until now.
Mechanic: Resurrection opened to $7.5 million from 3,246 theaters. Meanwhile, "Southside with you", a romantic passionate film telling the story of a young lawyer Barack Obama and his relationship with Michelle Robinson (later Michelle Obama) debuted to a respectable $3 million from 813 theaters ranking nº 14.
Source: The Hollywood Reporter