Both presidential candidates Hillary Clinton and Donald Trump were seen at the memorial sites of 9/11 on Sunday. People gathered at Ground Zero to remember those who died at the terrorist attack that claimed the life of thousands.
During the memorial, neither Trump nor Hillary gave speeches because they suspended their campaigning to remember every victim of the tragedy and relate with people who lost someone that day. President Obama visited the Pentagon Memorial. Clinton's appearance at Ground Zero was brief. According to her spokesperson, she became overheated. Her campaign said that she felt overheated during the ceremony and then departed to her daughter's apartment. She is now feeling much better. She only could stay at the September 11th Commemoration Ceremony for an hour and thirty minutes.
According to the Daily Mail, video footage showed the Secretary of State collapsing to the floor while being escorted to a SUV by her aides. She was later seen at her daughter's apartment. While she left the building,  she waved to the media and answered journalists asking how was she feeling. "I'm feeling great," she said. And when she was asked what had happened, she responded saying "It's a beautiful day in New York."
Before her collapsing, Clinton was seen talking to New York Mayor Bill de Blasio and standing next to the state's governor, Andrew Cuomo. Trump arrived at Ground Zero greeting the crowds at the ceremony. He posed for photographers with some of the people gathered at the memorial. Trump was seen chatting with the Republican Mayor Rudy Giuliani, who was in office when the terrorist attack hit the World Trade Center.
The Republican presidential candidate said in a statement 9/11 is a day to mourn for all children that had to grow up without a mother or a father, and for all parents who've had to struggle on without their children.
He continued and said firefighters, police officers, and port authority performed their sacred duties until the last moment, to save people they had never met. Trump stated those were "the finest and bravest and toughest people that could ever grace a city."
Donald Trump also remembered those who fought against terrorists on Flight 93 and avoided more casualties. He also mentioned victims at the Pentagon. Clinton and Trump are two months apart from election day and two weeks before the first presidential debate.
President Obama at the Pentagon: Remembering those who left and those who stayed
Obama remembered the victims of the attack, their families and those people that helped to save lives during that day. "Fifteen years may seem like a long time, but for the families who lost a piece of their heart that day, I imagine it can seem just like yesterday."
President Obama addressed directly to those who were left behind and said they were the prove there is nothing Americans cannot overcome. He also mentioned ISIS and its efforts to recruit people online. Obama stated groups like Al-Qaeda and ISIS know that they will never be able to defeat a nation as great and strong as America.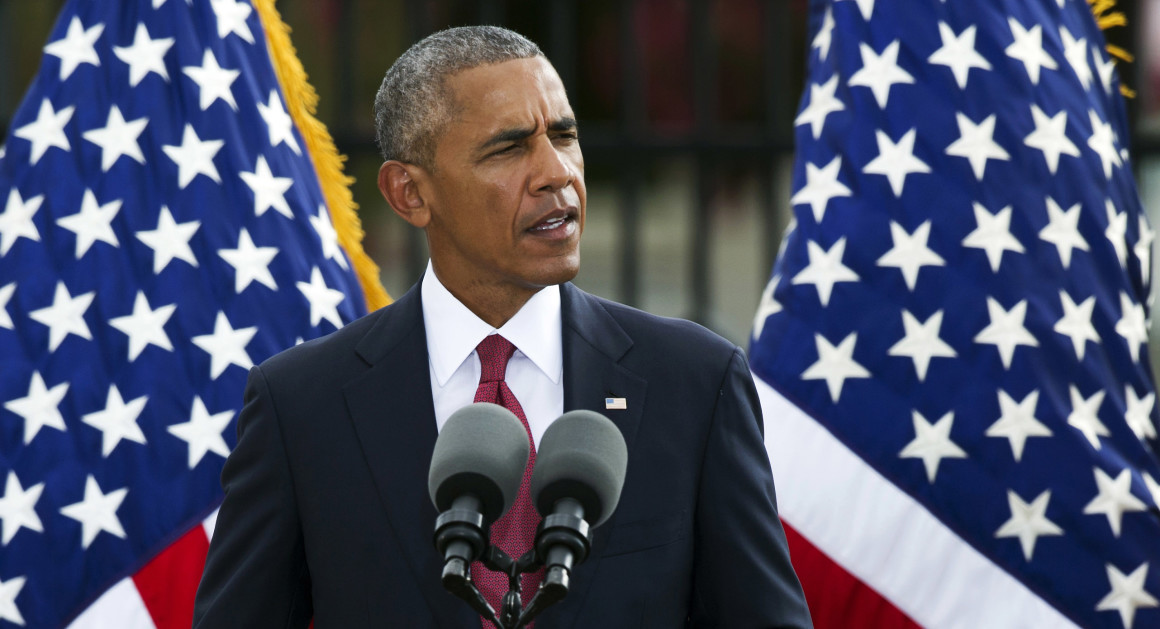 Source: The Daily Mail