Experts have discovered that Repatha, a cholesterol drug, reduces the risk of heart attacks in more than 20 percent. According to Dr. Marc Sabatine from Brigham and Women's Hospital is Boston, and author of the study, only three from 200 people using Repatha would suffer a heart attack. Nevertheless, he said that this drug did not reduce deaths.
The investigation analyzed data from 27,000 patients, part of whom found that their low-density lipoprotein (LDL) cholesterol levels went down by around 60 percent. A group of patients was also treated with a placebo, and the results show that they were more likely to suffer a heart attack than patients taking Repatha.
Half Evolocumab, half placebo
According to a statement published in The New England Journal of Medicine, the study included 27,564 patients between 40 and 85 years old with atherosclerotic cardiovascular disease and LDL cholesterol levels of 70 mg per deciliter or higher. All of them were already receiving statin therapy.
Researchers selected some patients to receive a placebo (13,780 patients), and the others received evolocumab (13,784 patients), which is the main component of Repatha. They followed-up these people for two years, from 2013 to 2015.
The investigation concluded that patients who received the evolocumab treatment had their risk of myocardial infarction, stroke, and coronary revascularization reduced. On the other hand, researchers didn't observe any effect on the rates of hospitalization for unstable angina, cardiovascular death or hospitalization for worsening heart failure, or death from any cause.
The study results also show that 43 patients receiving evolocumab developed new binding antibodies, but no one developed neutralizing antibodies to the treatment.
The investigation arose after the drug was approved by the U.S. Food and Drug Administration before making a deep study including real patients. Instead, it had only been tested in laboratory trials. As a result, manufacturers decided to make a clinical trial, and they presented the results at the American College of Cardiology meeting held last Friday.
"Our results suggest this new, extremely potent class of drug can cut cholesterol dramatically, which could provide great benefit for a lot of people at risk of heart disease and stroke," said Professor Peter Sever from Imperial College London, and the U.K. branch lead of the study, according to The New Daily.
Repatha would cost $14,000 per year
Repatha could be a great solution for patients with high LDL cholesterol levels and coronary heart disease. Only in the United Kingdom, 2.3 million people are living with coronary heart disease. This drug would cost $14,000 per year, which means that everyone would not be able to acquire it.
This treatment has not been approved for all kind of patients. Only those diagnosed with a genetic condition that makes them have high cholesterol levels and those who cannot deal with statins' side effects can be treated with Repatha injections.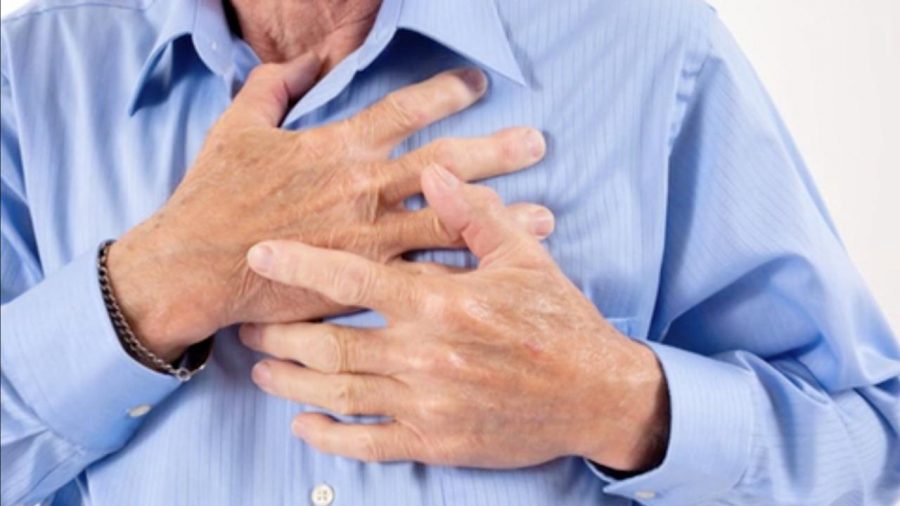 The FDA approved the use of the Repatha injection in August 2015 as a Proprotein convertase subtilisin/Kexin type 9 (PCSK9) inhibitor. The agency authorized its use when accompanied by a healthy diet and a statins treatment in patients with Homozygous Familial Hypercholesterolemia (HoFH), Atherosclerotic Cardiovascular Disease, and people in need of reducing their LDL cholesterol levels.
According to the Centers for Disease Control and Prevention, around 610,000 people die each year in the United States as a consequence of heart disease. This means that one out of four deaths in the U.S. is caused by heart disease.
Repatha acts over the PCSK9 protein and reduces the number of liver receptors that cut the LDL cholesterol in the blood. It also blocks the capacity of the PCSK9, so there is a high number of receptors to break up cholesterol LDL.
Another study focused on evolocumab's effects on the cognitive function showed that there was no difference between the placebo group and the patients receiving evolocumab in the working memory, memory function and psychomotor speed. This investigation was also presented in the American College of Cardiology meeting.
"We did not find evidence for decline in neurocognitive function after nearly two years od treatment with evolocumab using a dedicated series of neuropsychological tests. These findings provide strong support for the safety of reducing LDL cholesterol with evolocumab to levels we bellow current treatment targets," Said Robert P. Giugliano, a doctor at the Brigham and Women's Hospital in Boston, and lead study investigator.
Source: The New England Journal of Medicine