Chevrolet announced Thursday that it has begun testing its new electric car, the Bolt EV. The car company announced the Bolt earlier this year, and with a 200-mile electric range, Chevy is hoping the Bolt can compete with Tesla, which is also gearing up to release a new electric vehicle, the Model 3.
The Bolt is being tested as part of General Motors' Powered by Innovation initiative. A Chevy representative says roughly 55 Bolts are being tested on the roads of Detroit. They have been camouflaged to prevent them from being identified by other drivers.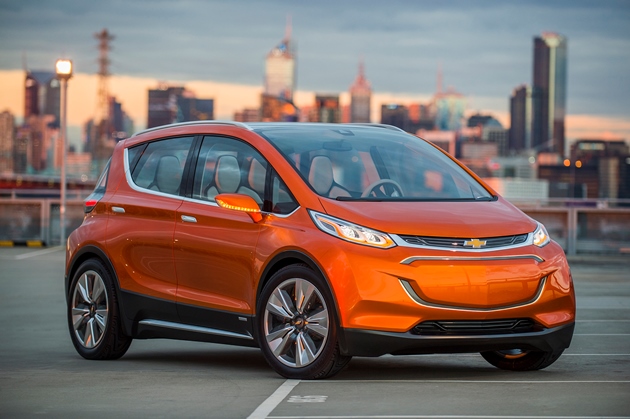 Chevy is claiming that the Bolt will have an all-electric range in excess of 200 miles, and that the car will cost consumers roughly $30,000 after federal tax rebates. This is a rather lofty goal for an electric car in terms of its range and price. Most electric cars with a range of over 200 miles are nearly triple the expected price of the Bolt. Meanwhile, those priced similarly to Chevy's new car have a range that's less than 100 miles.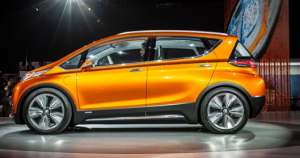 The current crop of Tesla vehicles are roughly in the same price range as the Bolt, but are built more for shorter communes rather than long-range drives. If Chevy can fulfill its promise of selling a 200-mile range electric vehicle for around $30,000, it should be able to compete with Tesla, whose Model 3 car is expected to cost around $35,000 with an all-electric range of roughly 200 miles.
Of course, Chevrolet failed to deliver on its last big electric venture, the Volt hybrid in 2007. That car did not live up to expectations and sales suffered because of it. This puts Chevy under a little added pressure to fulfill its promises for the Bolt, especially if it expects to compete with Tesla, which is far more established on the electric car market.
After it's current round of testing, the Bolt is expected to launch sometime in 2016. Chevy will make it available to the public in all 50 states and the District of Columbia, as well as a few foreign markets.