Houston – In April Blue Bell Creameries had to stop their production and distribution due to listeria concerns, the genus of bacterias that contains 10 species, each containing two subspecies. On monday the ice cream company returned into selected stores. It took nearly 5 months to recover from this regrettable experience.
"Over the past several months we have been working to make our facilities even better, and to ensure that everything we produce is safe, wholesome and of the highest quality for you to enjoy," Ricky Dickson, Vice-President of sales and marketing for Blue Bell Creameries said in a statement.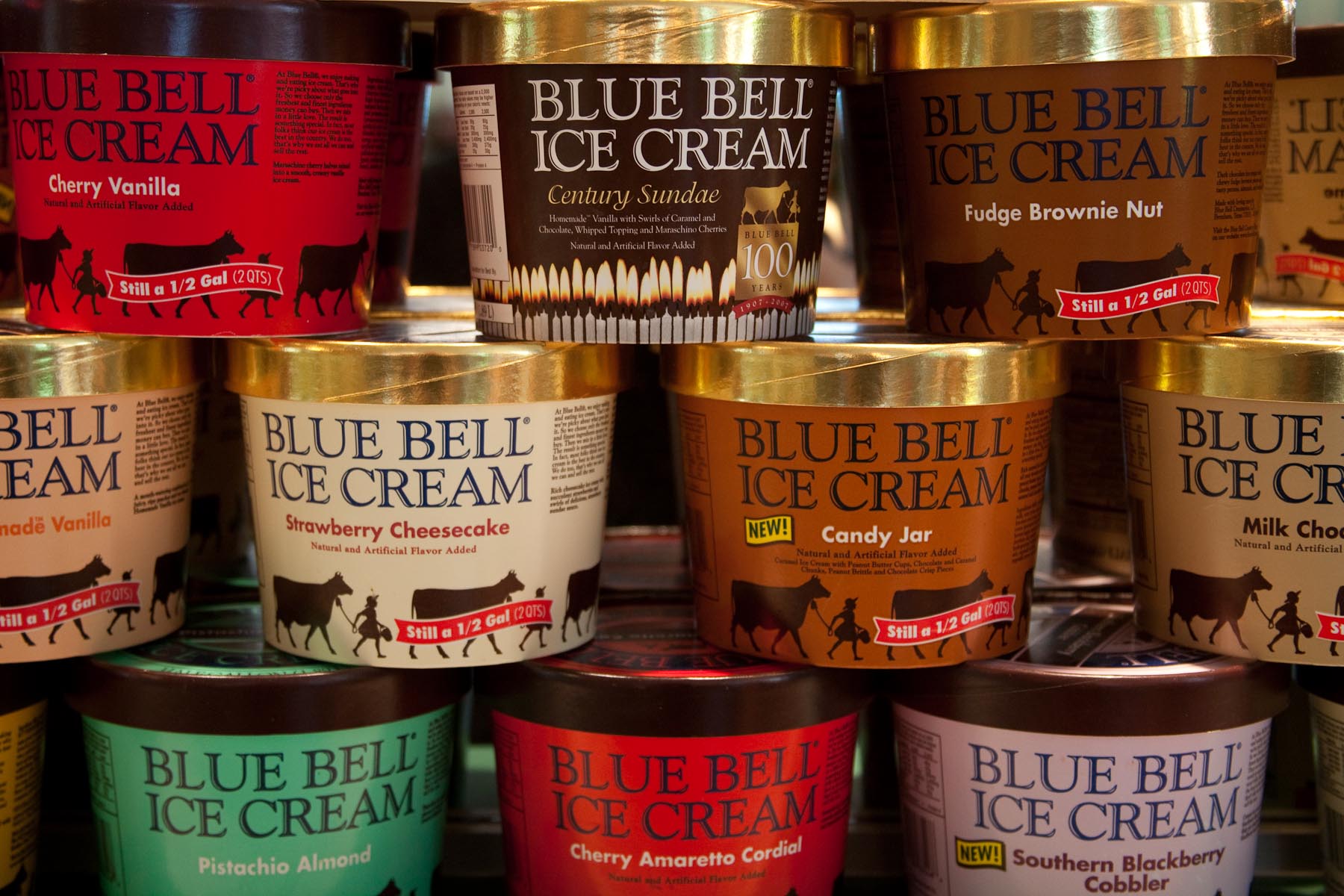 Listeria issue
Blue Bell Creameries voluntary recalled its product after been linked to 10 listeria cases in four states, unfortunately 3 of the cases reported in Kansas ended up in death. The food poisoning is a serious disease for humans, the overt form of the disease has a case fatality rate of about 20 percent.
In march the bacteria became positive in chocolate chip cookie dough ice cream samples, which is one of the favourite flavors from customers. During the recall months thousands of employees were fired or furloughed.
Relevant measures
Blue Bell production plants in Texas, Oklahoma and Alabama submitted to an extensive cleaning and decontamination under the supervision of health officials after it went positive for Listeria.
Therefore, a month after being shut down of stores shelves, Blue Bell requested to resume their performance in the market to the Alabama Department of Public Health. In July the company announced that test production began at its Alabama facility instead of Brenham. To their fortune, after trial runs, in August the state's Department of Public Health gave Blue Bell the green light to start its productions and distribution of its products.
Problem solved
The re-enter of the company will be divided in five phases, with the intention of sale in 15 states. Since the company still only has limited production capacity, they will begin in Alabama given that the plant is smaller than its hometown plant in Brenham.
Today, the first phase is officially on, this part includes distribution to Brenham, Houston and Austin, Texas areas and Birmingham and Montgomery, Ala. Currently there's only four flavors available in the freezers: Homemade Vanilla, Dutch Chocolate, Cookies and Cream and The Great Divide.
"Thank you, we appreciate your patience and support. It's great to be back." The company stated.
Find out phase two, three, four and five on Blue Bell's website.